Athlete Profile: Maggie Mihaylova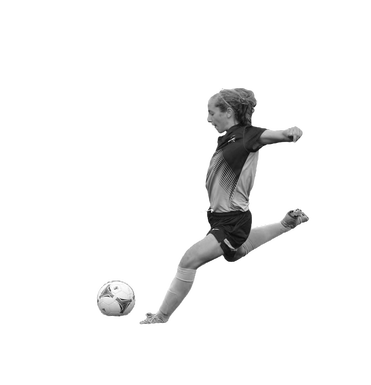 What got you interested in soccer?
Soccer has always been in my family's culture; we're from Bulgaria. When I was three my parents made me play soccer. When I was about 13, they asked me if I wanted to continue. By then, I already had an extreme passion for the game and nothing was going to stop me from playing.
How has your family influenced you as a soccer player?
Ever since I was young I've been playing with my dad, brother, uncle and cousins. I was the only girl. They used to take it easy on me, but as I've progressed our games have gotten more intense. My family, and dad especially, gave me what I like to call my bag of tricks. All of my impressive moves come from playing for fun with my family. They also taught me a lot about mentally keeping my head and being open to new things, and being an all-around player with finesse.
What's your preference between club soccer and high school soccer?
I think I prefer high school. I started playing for Skyline as a freshman. At first it was really intimidating because everyone was so skilled, but it was a great experience for me. In high school there's a lot more pressure, and more people that you're trying to impress. It's also much more frequent and demanding than club [soccer], so it has helped me with balancing my time as a student and an athlete.
What're you looking forward to this season?
I've been playing only club lately so I'm excited to change the pace at Skyline. I believe in my team and I'm looking forward to competing for a state championship. I'm definitely ready to immerse myself. When I play soccer it's as if I step into another realm. When I come off the field, I feel I've regained my sight. When I'm playing I'm in the mentality where nothing matters except executing the next move, pass or goal. I want to prove myself this season because I'm thinking about continuing to play in college.
What's the most memorable moment in your career?
My freshman year we were playing in the district finals. I was wiped out after the first 90 minutes but the game came down to penalty kicks. Typically only five players are chosen to take the kicks, but this game it took nine, and I was the ninth kicker for my team. I freaked out for a second when I realized the situation, but I stepped up and scored, and we became the champions because of it. It was the best feeling in the world, almost like a fantasy.
Maggie Mihaylova, junior, is a fan of every aspect soccer. She most enjoys being on a team and seeing or making beautiful plays. She said seeing a great play is like eating the perfect cupcake, and everything is delicious.