The 88th Academy Awards – A Re-cap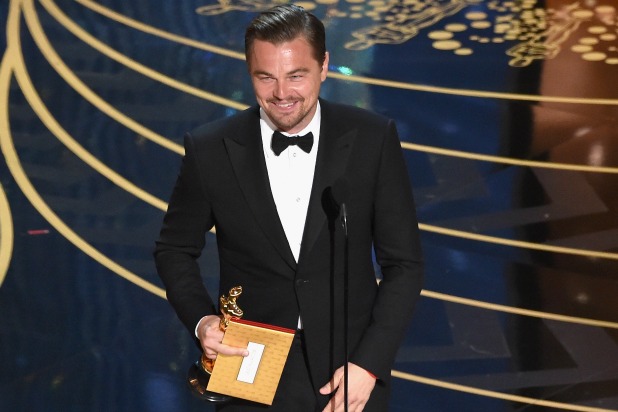 On Sunday, the 88th annual Academy Awards took place in Hollywood and aired on ABC. The show was under an awful lot of pressure. Ever since the nominations were announced in mid-January, the Oscars have been receiving constant attention and hate from the media for their lack of racial diversity amongst the acting nominees. On top of that, one of last year's best movies, "Straight Outta Compton," only got nominated for Best Original Screenplay, which credits only the white people who were involved in the making of the movie. Leonardo DiCaprio was also nominated for his sixth Oscar and had not won yet, which had the entire internet in shambles. They were under pressure to present the greatest show possible, or else they were likely going to lose a lot of viewership.
They more than made up for that, actually. Comedic actor Chris Rock brought some much needed life to a generally uninteresting show, with a different style of delivery and jokes from most past hosts.  He explored the lack of racial diversity of the show and what could be done in the future to avoid that; in one segment of the show, he visited a movie theater in Compton, CA, and interviewed a bunch of moviegoers what they thought of the nominees and what films they liked the most from last year.  Rock got some equally hilarious and insightful answers from his interviewees. There's still room for improvement in this aspect of the show, but it was nice to see it being addressed.
As for the awards, they were far less predictable than they have been in recent years. Some of the most noticeable surprises were the fact that "Ex Machina," an independent sci-fi movie won Best Visual Effects over its competing four nominees which happened to all be blockbusters with lots of action scenes. This means that it won over "Star Wars: The Force Awakens," "The Martian," "Mad Max: Fury Road," and "The Revenant," all films that grossed at least six times as much as "Ex Machina." That is a bold move.
Other big surprises were Mark Rylance winning Best Supporting Actor for his work in Steven Spielberg's "Bridge of Spies" when Sylvester Stallone was the predicted favorite to win for "Creed."  Besides that, it was also strange that the journalism-related "Spotlight" took home the big prize of Best Picture when "The Revenant" took home Best Director (Alejandro González Iñárritu) and Leonardo DiCaprio won his first Oscar for Best Actor in a Leading Role, which no one was upset about.  This was Leo's time and he earned it. This is a shock because every other time a movie has won both Best Director and Best Actor (or Actress) in a Leading Role, it has always won Best Picture too.  Past examples are "The King's Speech," "Million Dollar Baby," "Gladiator," "Forrest Gump," "The Silence of the Lambs," "American Beauty," and more. Well, this year, the Oscars decided to shake things up a little bit and make it a first-time occurrence, and there is nothing bad about that.  If anything, they needed less predictability in the show.
Up-and-coming actresses Alicia Vikander (for her work in "The Danish Girl") and Brie Larson (for her work in "Room") also won the Best Supporting and Lead Actress categories, making the winners more unique in that they were not limited to big names. "Mad Max: Fury Road" swept the technical categories, and comedic writer Adam McKay ("Anchorman," "Step Brothers") won the Best Adapted Screenplay for his first more serious and relevant movie to date, "The Big Short," based on the 2008 stock market crash. That was cool to see. All in all, it was a good night, and hopefully the Oscars continue to stay this good.
About the Contributor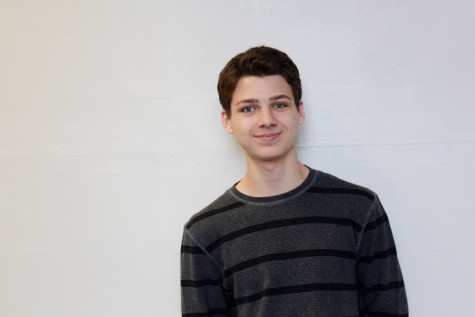 Andrew Gechter, Arts and Entertainment Editor
Andrew is a Community senior taking on his second year on the Communicator. He plans to write about movies and whatever comes to mind.