12 Comic books you should try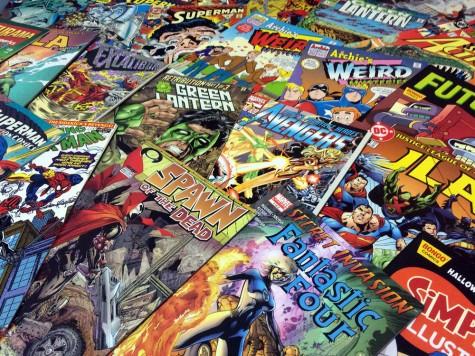 Comic book movie season is upon us, and as fans began to line up in front of their local movie theaters, newcomers may feel left out on the excitement. Many of them may question many things: Where do I start?  What are some series that should read? This list is here to help with picking a series that fits you in brief bios that describe the feel of the comic.
1. Batman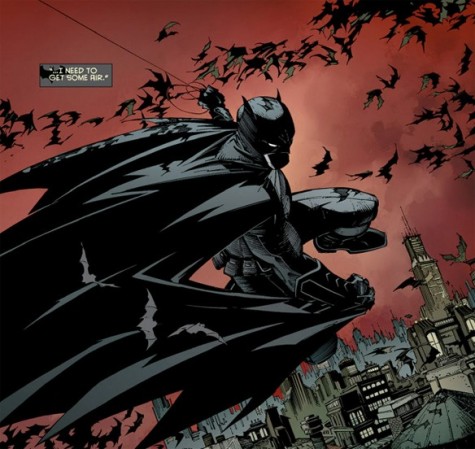 "Batman" by Scott Snyder & Greg Capullo
In this relaunch of the Dark Knight, you can expect some great adventures in Gotham City. Snyder writes Batman the way many see him on the big screen. The story switches from a great detective story to a sociological thriller. This series is great for anyone who is interested in Batman's escapades into fighting the criminal underground of Gotham City.
2. Ms. Marvel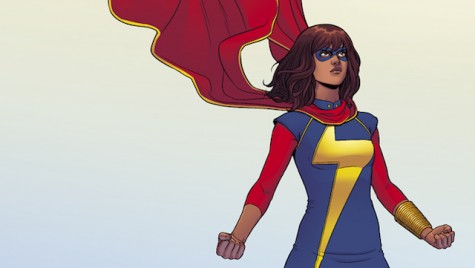 "Ms. Marvel" by G. Willow Wilson & Jamie McKelvie
"Ms. Marvel" follows the adventures of Kamala Khan, a Middle Eastern teenager growing up in New Jersey who found out she has super powers. Wilson tells the story of what it would be like as teenager who randomly develops superhuman abilities. The series also does a great job at portraying Middle Eastern people and people of Muslim faith in more positive light compared to how mainstream media portrays them.
3. Spider-man: Miles Morales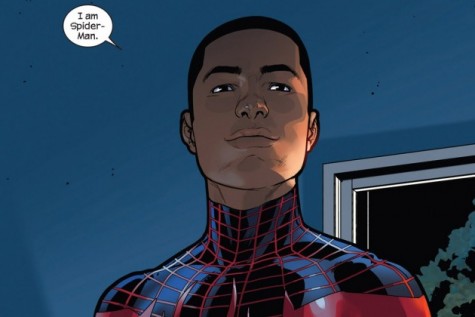 "Spider-man: Miles Morales" by Brian Michael Bendis & Sara Pichelli
The Spider-Man of a new generation, Miles Morales is a teenager growing up in Brooklyn; he was also bitten by a radioactive spider. Morales takes the mantle as Spider-Man when Peter Parker dies in battle. Bendis creates an incredible origin story of a young boy finding out who he is while managing a double life as superhero.
4. Civil War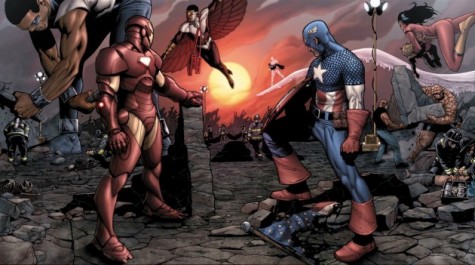 "Civil War" by Mark Millar & Steve McNiven
This crossover event changed the way comics are viewed in the 21st century. "Civil War" follows a massive event that shakes the superhero community: the U.S. government decides to make a bill to have superheroes register to the government. Iron Man and Captain America both pick different sides of the subject matter. Millar makes a great story about government control and how much people are really willing to give up to feel safe.
5. Preacher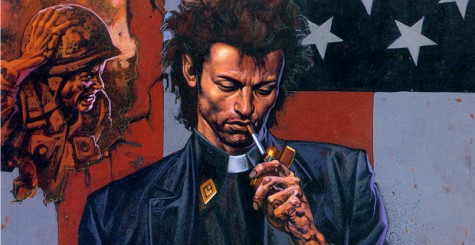 "Preacher" by Garth Ennis & Steve Dillon
The most blasphemous, raunchiest comic on the list, "Preacher" follows Jesse Custer, a preacher who is bonded with Genesis, the offspring of an angel and a demon. With this new bond, Custer has the ability to use the voice of God to command people to do his bidding. Jesse sets out on quest to find God with the help with his ex-girlfriend and his Irish vampire best friend. This is a highly enjoyable comic book adventure. This series does deal with very controversial topics like drug abuse, religion and sexuality. If you're looking for a comic that deals with mature themes then "Preacher" is right up your alley.
6. Deadly Class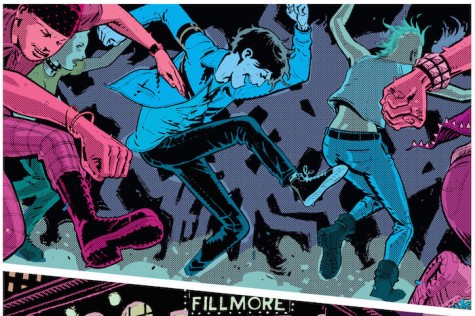 "Deadly Class" by Rick Remender & Wes Craig
What happens when the violence of Kill Bill and the drama of a teenage soap opera are combined? "Deadly Class" is a story of sex, drugs and assassination. Set in the 80s, the story follows Marcus Lopez, a street orphan who is recruited into boarding school that trains the next generation of assassins. Marcus must now balance his social life and watch his back for peers who want to see live him six feet under.
7. Deadpool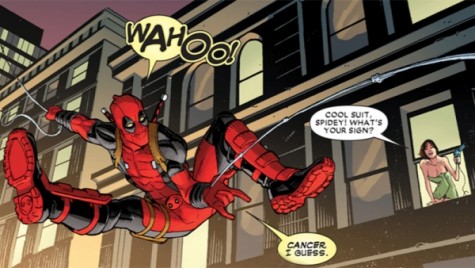 "Deadpool" by Gerry Duggan and Mike Hawthorne
In this fast-paced, ultra-violent action comedy, the reader tags along on "Deadpool's" wild adventures as mercenary for hire from fighting zombified, undead presidents to time traveling to 1940s and battling robotic Adolf Hitler all for a paycheck. If you like your comics to be as intense as a video game, then "Deadpool" is the book for you.
8. Paper Girls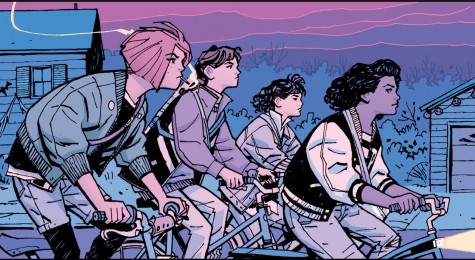 "Paper Girls" by Brian K. Vaughan, Cliff Chiang and Matt Wilson
Picture "The Goonies" combined with "War of the Worlds," and the end result is "Paper Girls." Set in the 1980's, the story follows a group of girls on an ordinary paper route until a huge mysterious portal from another planet or dimension enters their world. Now the girls must find a way to survive an intergalactic invasion and save their town from impending doom.
9. Southern Bastards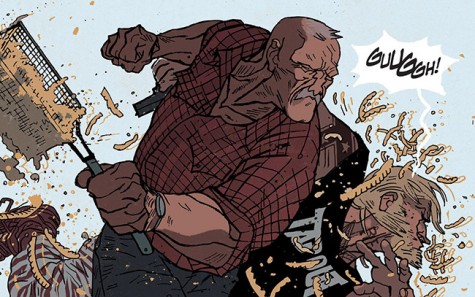 "Southern Bastards" by Jason Aaron and Jason Latour
No one knew that revenge, corruption and football would mold so well together. "Southern Bastards" follows the gritty underground of Craw County, Alabama. Each issue has a different main character that is connected to the main villain who has done something terrible to each main character in some kind of way. This is a fantastic series that leaves you in anticipation for the next issue.
10. Shaft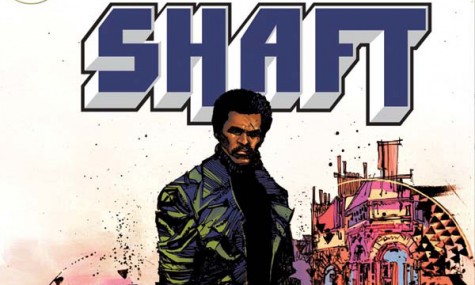 "Shaft" by David Walker and Bilquis Evely
In this prequel comic to the famous blaxploitation character from the story, you see John Shaft before he became the baddest private detective in New York City. David Walker provides a very detailed look into Shaft's thought process and how he sees the world while dealing with the grief of his murdered girlfriend and his thirst for revenge towards her killers.
11. Teenage Mutant Ninja Turtles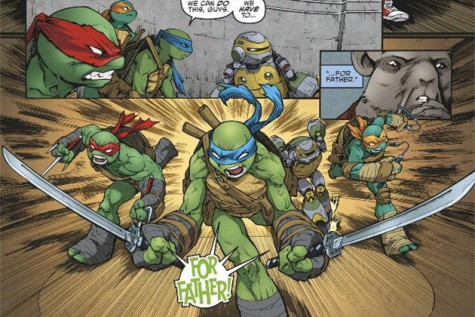 "Teenage Mutant Ninja Turtles" by Kevin Eastman, Tom Waltz and Dan Duncan
In this gritty take on the family friendly Saturday morning cartoon, fast-paced ninja action is in full supply. This series follows the adventure of the four pizza loving band of brothers as they fight the sinister Foot Clan and mutated monsters that threaten New York City. If you're interested in ninja turtle action, then you should check out the latest crossover with them and Batman called "Batman Teenage Mutant Ninja Turtles"!
12. Justice League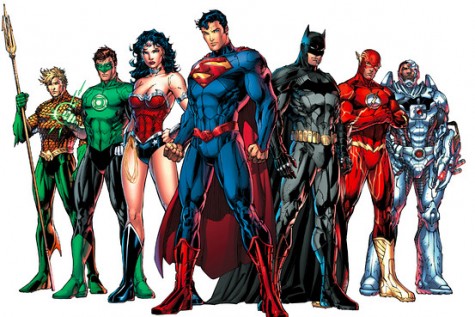 "Justice League" by Geoff Johns and Jason Fabok
In this superhero blockbuster, the world is literally ending in every issue. Join Superman, Batman, Wonder Woman and Aquaman as they lead a team of the world's most powerful heroes and fight against some of most dangerous villains from Earth to the farthest galaxies in the universe. Written by comic book legend Geoff Johns and illustrated by Jason Fabok, the reader is in for a treat when they pick up a issue. The latest story arc follows the Justice League becoming gods as they fight the evil Anti Monitor.