The Death of a King: Community Students Respond to the Death of Music Icon Prince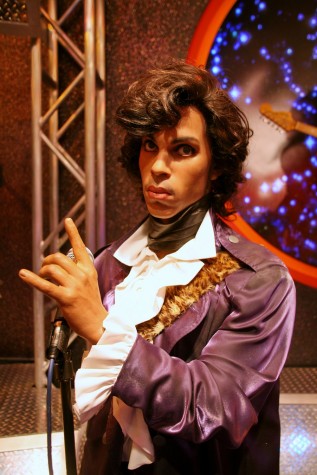 "I need to call my Mom," a student says to the background of the legendary pop anthem "Kiss." The death of monumental musician Prince has spread fast through the nation and Community High School students mourn the death of the pop superstar with the bars of his most iconic songs, calling their family and texting their friends at the news of his death. Born on June 7th of 1958, Prince Rogers Nelson first started his career in music at the age of 19 and as a teenager played with his cousin in a band for which he wrote songs for. Prince was found dead at age 57 on Thursday morning in the elevator of Paisley Park Studios in Minnesota where paramedics attempted to revive him with CPR, but were unable to resuscitate him.
Though having been hospitalized only a week before, many believed Prince's sickness was just the flu- his death a shock to his many ardent fans. Celebrities all over the country publicly stating their grief in his abrupt death, including President Barack Obama who made a statement saying, "As one of the most gifted and prolific musicians of our time, Prince did it all. Funk. R&B. Rock and roll. He was a virtuoso instrumentalist, a brilliant bandleader and an electrifying performer. 'A strong spirit transcends rules,' Prince once said — and nobody's spirit was stronger, bolder, or more creative."
Throughout his life, Prince was regarded as a pioneer of "Minneapolis sound", and was an extremely diverse artist, his eclectic music making him a legend in the music world and forever changing it. Active for nearly forty years, Prince sold over 100 million records worldwide and won seven Grammys, making him one of the best selling artists in history.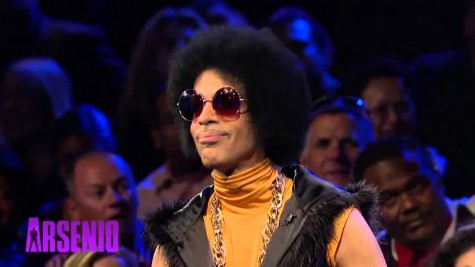 In 1984, Prince played the lead role in the film "Purple Rain," bringing his career to what many consider its peak, Prince's fame considered by many as synonymous with the eighties. He released two more movies throughout his career and in the nineties, after a dispute with his record label, changed his name to an unpronounceable symbol- which was later dubbed "Love Symbol #2" -and began to be referred to as the "Artist Formerly Known as Prince."
Prince released his last album on December 11th, 2015, a continuation of his penultimate album entitled "Hit n Run Phase One," his last album is the "Phase Two" of the "Hit n Run" duo.
Prince was a pioneer in the music world; he redefined the meaning of pop and was an icon across all genres of music. Though the world lost an amazing writer and musician, Prince's legacy will live on for generations. The bars of Prince's infamous blend of jazz, pop and R&B floating through the rooms of houses across the world for decades to come.
Community High School students reflect on the death of music icon and King of Pop, Prince
Tyler Schmader, student
Olivia Freeman
Aliama Schaumann
Courtney Kiley, teacher
Leave a Comment
About the Writer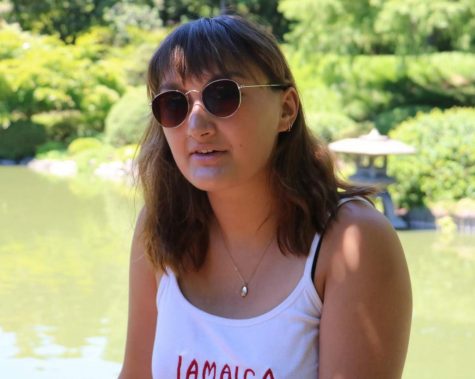 Mira Simonton-Chao, Website Editor-in-chief
Mira is a senior at Community High School and has been on staff for the last four years. She loves writing and The Communicator but also really hates writing staff profiles. She is passionate about American cultural studies, music and living the most vibrant and expressive life she possibly can. She also loves traveling and cooking yum food.