Vassar College
A representative from Vassar College visited Community on Nov. 2.
Programs Offered
50 majors or an Independent Program
https://admissions.vassar.edu/academics/departments/majors.html
Undergraduate Admission Rate
26%
Admitted Yearly
1,868 students admitted, 672 new students enrolled
Total Enrollment
2,435
SAT/ACT Average Scores
ACT- 30-33
SAT- 1320-1490 (1600 point scale)
Price of Tuition and Fees
$53,090
Financial Aid
Average need-based financial aid package: $45,109
Meets 100% of demonstrated need
Other information
Located in Poughkeepsie, New York. Within an hour of New York City.
No core curriculum. The only requirements are a writing course, a quantitative reasoning course, and a foreign language.
According to the Fiske Guide, Vassar's strongest programs are economics, psychology, English, political science, biology, astronomy, and studio art.
Used to be an all-women's school (the first one in the country to grant women degrees!) but became co-ed in 1969.
Relatively high student diversity, with Asian Americans and Hispanics each making up 11 percent of the student body and African Americans 6 percent.
Leave a Comment
About the Writer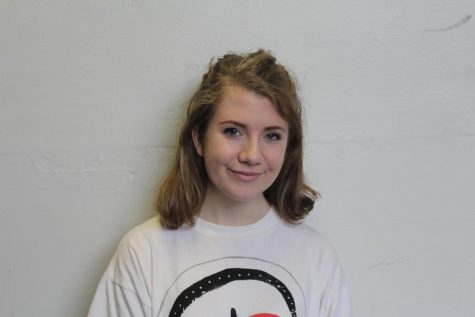 Grace Jensen, Editor-in-Chief
Grace has an odd love for palm trees which makes it especially unfortunate that she lives in Michigan. She did not know how to spell her middle name (Margaret) for the majority of her lifetime. She spends way too much time at Community High School for Communicator, Mock Trial, and Forum Council. She thinks she is better than people who don't like spicy food, and people who think they are better than other people.