Francesca Olegario
What do you like about Community?
I like how you can easily talk to people here about a lot of things where you can't really do that at other schools, it's like really big and nobody knows you.
What's your favorite mural here?
My favorite mural? I think I really like the tiger mural over there, that one that's really disproportionate, it really bothers me, but I like it.
Are you into art?
Yes I am.
What kind of art do you like to do?
I like any media, I can't really choose a favorite.
What are some of your favorites?
I like painting and I like printmaking.
Describe your favorite painting that you've done before.
I did a painting of a head facing sideways, it's like a profile, a side profile. It was all in warm tone oranges and reds and I really like that because I really like the monochromatic looks now.
Leave a Comment
About the Writers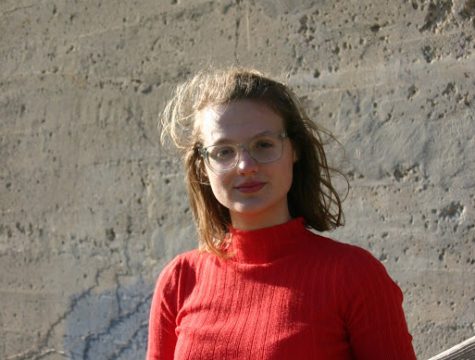 Andie Tappenden, Managing Editor
Andie Tappenden is a senior and in her third year writing for Communicator. Her favorite places to be outside Ann Arbor are Philadelphia, PA, and North Bay, Ontario. She frequently plays field hockey, and it took her a year to read "It" by Stephen King (also to write this profile). She drinks earl grey tea every morning and her favorite holiday — by far — is Halloween.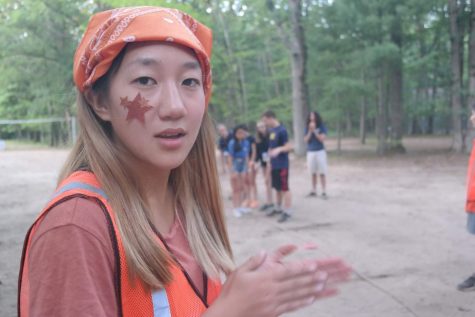 Gina Liu, Website Editor-in-chief
Gina Liu is a senior and is currently serving as a co-Website Editor-in-chief for the second year. She hopes that her experiences junior year will help guide her not only in web design/management but in life. She still loves mockumentaries, playing cello and playing varsity tennis over at Pioneer in the springtime. Additionally, she has problems remembering to drink water, and problems remembering things in general. She also placed second in The Communicator's first "Sliced" challenge.