Dreaming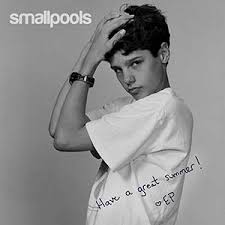 "Dreaming" by Smallpools is one of the most upbeat songs I know. It starts off with a quiet sound that crescendos into a beat to set the bass of the song.The song has a very electronic sound to it, but the singer's voice is very real.
"Dreaming" was released online in the May of 2013. The band Smallpools was founded by Mike Kamerman (guitar, vocals), Sean Scanlon (lead vocals, keyboard, piano), Joe Intile (bass guitar, vocals) , and Beau Kuther (drums, vocals). They met and formed Smallpools in Los Angeles, California in 2013. Their first official, full-length album, "LOVETAP!", was released in March 2015, but they had released songs prior to that album and had performed at Lollapalooza in 2014.
While it is easy to simply get caught up in the vibrant and upbeat music in "Dreaming," listening to the lyrics reveals a deeper meaning to the song. Although many of the phrases can be interpreted in different ways, in my opinion, lyrics like "We've got nowhere to run, they've all got loaded guns," seem to reflect a sense of feeling trapped. All throughout the song there is a sense of restlessness and desperation of trying to make a place for yourself. The song mostly captures the feeling that the world is against you.
However, there is a slower moment in the song that is a little different from the overall tone of helplessness.There is still the vivacious beat and tune underneath, but the atmosphere of the song changes for a brief section with lyrics such as "I think the air is finally safe to breathe again," and "the world is in your palm now,".  These lyrics are much more different from the chorus and previous lyrics. This middle part is a fleeting moment of acceptance and success hidden in a song with a more desolate nuance.
Give a listen to "Dreaming" when you feel on top of the world or if you feel forgotten, or if you just want to dance.
About the Contributor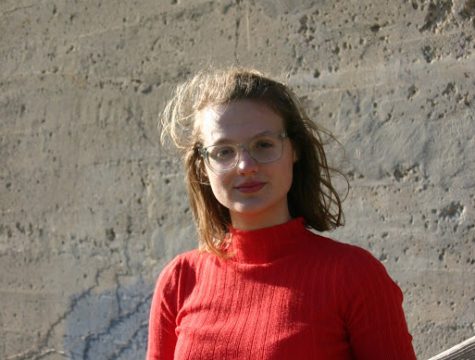 Andie Tappenden, Managing Editor
Andie Tappenden is a senior and in her third year writing for Communicator. Her favorite places to be outside Ann Arbor are Philadelphia, PA, and North Bay, Ontario. She frequently plays field hockey, and it took her a year to read "It" by Stephen King (also to write this profile). She drinks earl grey tea every morning and her favorite holiday — by far — is Halloween.