Molly Johnson Sets Herself Up for Success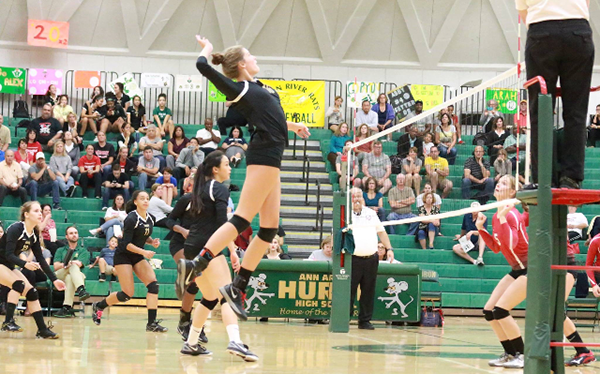 Maura (Molly) Johnson, a junior at Community High School, already knows where she is going to college. She is a standout volleyball player and committed to Michigan State University in March of her sophomore year.
Johnson's father introduced her to volleyball because he played for 20 years. She played soccer for 11 years before her dad made her switch. "I played rec and ed [volleyball] in sixth grade and then played for my middle school [Forsythe] in seventh and eighth grade." she said. Johnson played volleyball for Skyline High School her first two years of high school and now she plays for Huron High School.
Johnson also plays club volleyball for Michigan League in Warren. They practice on Tuesdays and Thursdays and it is an hour and a half commute each way.
Johnson favorite thing about volleyball is that "if you mess up, you have the very next point to fix your mistake…it's just really fun to me, and you can get your aggression out. You don't get red carded for tackling people."
People often ask her if she plays basketball because she is very tall. However, she hates basketball because she hates running and that's mostly what you do in basketball.
Johnson has always liked Michigan State University and over spring break of her sophomore year she went to visit. "I never really thought about committing," she said. "I had no idea where I was going to go. I went to Michigan State and I was in a meeting with the head coach and my parents. I'm a really quiet person so I did not show any interest, I guess, but the coach asked me what I thought and I said 'I could give you an answer right now.'" Johnson said. "I just fell in love with it. And so my parents and I had our own little meeting and we decided that I shouldn't take their offer because I was going to Notre Dame the next day."
Johnson and her parents were excited about Michigan State, but they went to to Notre Dame which Johnson said, "I absolutely hated. So I called the head coach at Michigan State from Chick-Fil-A [on the campus of Notre Dame] and I committed."
The people at Michigan State talked with Johnson about her career interests. She really liked how much they cared about her.
"There was just a huge weight lifted off my shoulders," Johnson said. She said it is really nice to know she is in college so she doesn't have to worry too much about the SAT or filling out lots of college applications. "I have to fill out one for Michigan State, but it's nice to know you're already going to get in and you don't have to stress too much."
About the Contributors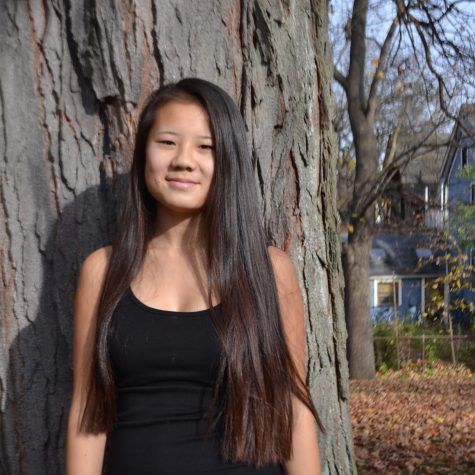 Jackie Mortell, Journalist
Jackie Mortell is a sophomore at Community. This is her first year on the Communicator. She loves playing varsity field hockey and lacrosse at Huron High School. She also enjoys traveling, spending time with her family, friends and puppy and eating fresh fruit.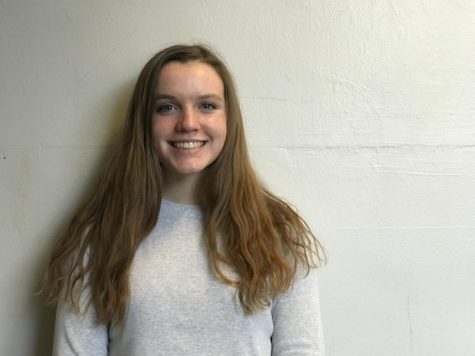 Elena Bernier, Content Editor
Elena Bernier is a junior at Community, and has been writing for the Communicator since freshmen year. She was a vegetarian for four years, but has stopped recently. She loves to play soccer, ski and run with her dogs. Almost everyday she has two eggs and two pieces of toast for breakfast. She also really tries to get eight hours of sleep on school nights, but that often doesn't work out.