George Lancaster – New Community High Teacher
George Lancaster, the new Community High (CHS) math and engineering teacher, is not a new teacher at all. In fact, he has been teaching for 13 years between Ypsilanti High School and Ypsilanti New Tech High School—a school he describes as the Community of Ypsi. There, Lancaster taught every math and physics class available. Here at Community, Lancaster teaches the two engineering (Project Lead the Way) classes and geometry.
Lancaster graduated from the University of Michigan with a degree in Mechanical Engineering. He then went into the engineering field and worked 10 years, five years at a small firm that was later bought by TRW (Thompson Ramo Woolridge), where he worked for the other five years, one of the largest automotive suppliers.
"I designed seatbelts, steering wheels, airbags [and] horn switches," Lancaster said. "I have a patent on an attachment system for the curtain airbag, the way they attach to the roof."
Lancaster has transformed his expertise in the engineering field to the classroom, giving him unique perspective on teaching. "I get so many good questions from students and some of them I don't know the answer to because I didn't do that," Lancaster said. "Also, working gives me examples, if someone wants to know why they do something or how is this done, I really did do many of those things."
"I was looking at others people's drawings, professional's drawings, and seeing them make mistakes," Lancaster said. "So when my students make them, I feel like I am helping them for the future, for a real career. Things that they can really apply."
Lancaster is well liked by his students. "He is a really positive teacher and is always looking out for the best interest of his students," Mazey Perry said, who is a freshman in Lancaster's engineering class. "He always tries to make each class fun and interesting. Never a boring class with George!"
His favorite thing about teaching here is the unique level of respect between teachers and students. "I am encouraged to trust students and ask them to live up to high standards," Lancaster said. He also appreciates the fact that students are here at Community because they want to be. "They are not here to avoid somewhere else, they are here because of good thing here rather than bad things somewhere else," Lancaster said.
Outside of school, Lancaster has a wife of 25 years and three sons: George (19), a junior at University of Michigan, James (16) and John (13).
"I am looking forward to combining my two careers and teach," Lancaster said.
View Comments (1)
About the Contributors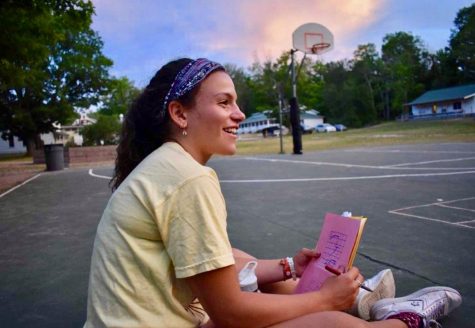 Cammi Tirico, Print Editor-in-chief
Cammi is in her fourth year on staff and is a senior at Community. This is her second year making up 1/4 of the print editor-in-chief team. When not working on The Communicator, she can be found playing golf and basketball for Skyline, lawyering at Mock Trial, singing camp songs off key at Camp Al-Gon-Quian or climbing trees. Cammi's favorite part of journalism is when an interviewee says something special or powerful out of the blue. Two averagely fun facts about Cammi are that 1 ) she is scared of lightning but loves rain and 2) her favorite shape is a triangle.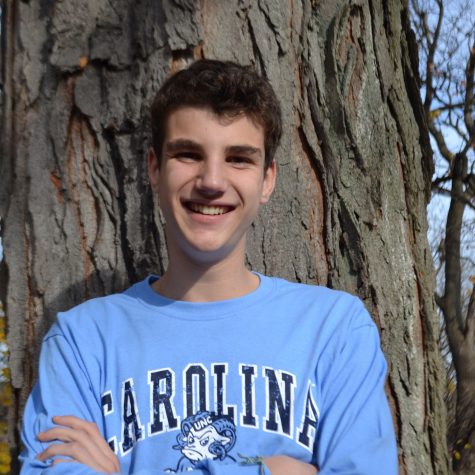 Jake Sorscher, Journalist
Jake Sorscher, the youngest of four, enjoys eating day old pastries from Sweetwaters, although minimally satiating. He is happiest when spending time with his siblings and close friends. He enjoys running cross country, and robotics. Other interests include German, and aerial videography.