The Sunset Over the Lake
Imagine a sunset.
Vivid colors are visible from the beach where you sit. The sun lies on the Lake Michigan horizon line. All you can see is bright blue open water.
It is a beautiful sight. It is one shared with people who have only been close to you for a short time, but are important to you regardless.
Quinn Perkins is a sophomore at Community High School. Every summer, they sit on this beach. They experience this sunset.
Each year, they attend Camp Storer. Each year, all members of Pathfinder and Outback, the teen branch of Storer Camps, pile in a bus and drive 4 hours up north. They take a trip to Empire, Michigan, close to Sleeping Bear Dunes National Lakeshore.
"The trip is very special to me," Perkins said. "It's just this incredibly special atmosphere."
Perkins attends Camp Storer for two weeks each summer. The trip is four days out of these weeks, toward the end of the session. They like the timing because "it's after I've become closer to everyone who is there with me."
This trip is memorable for them in the way only rare experiences are. They recalled it fondly, in hushed, thoughtful terms.
"It feels very special and rare because I only go once a year… it's one of my favorite parts of [the] year," Perkins explains.
Of course, they enjoyed the entire trip. It is what first comes to mind when asked, what is the most beautiful thing you've ever seen?, and beautiful things are memorable for a reason.
But the best part?
"The sunset over the lake is probably my favorite thing."
Leave a Comment
About the Contributor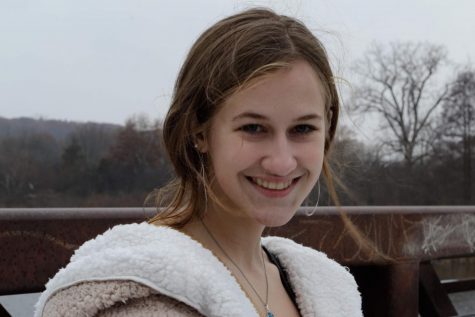 Zoe Lubetkin, Managing Editor
Zoe
Lubetkin
is a senior and currently embarking on her third and final year on the Communicator. When she's not writing for on staff, she enjoys walking everywhere and swimming at Barton, as well as sushi and chai lattes. She's a competitive rock climber, and competitive in most things too — she's an Aries. She uses Spotify, not Apple Music, and her Spotify Unwrapped was pretty truthful. This year she listened to 17 hours of Childish Gambino, whatever that means. Next year, hopefully at least one college will accept her, and she can walk to a fun French class at this college.