Felicia's Journey to The Ground and Back Up
People sat and walked along the rocks at Santa Monica Pier in the 90's. It was Felicia Wilbert's favorite pier and she was there on a date with 80's rapper Joe Cooley. When Wilbert made her way back to her home with Cooley at her side, girls burst out in squeals and screams.
Wilbert, confused, pushed him into her house and asked him who he was. Cooley laughed and explained. Wilbert never treated him like a fan would, which he loved about her. But when Wilbert was 32, Cooley asked her to marry him and she ran away. She wasn't ready to get married yet.
In 1989, Wilbert moved from her hometown, Detroit, MI, to California.
The move to California was a bold one for Wilbert. After marrying a friend of hers to help him attain citizenship in the U.S., the couple had been living in Detroit. Wilbert, itching to leave the city, took his truck and drove herself straight to California: She left at 9 a.m. on Friday and arrived in California at 11:30 p.m. on Sunday. "I tore the highway down. You could not pin me down because I wanted to travel," Wilbert said.
In California, Wilbert lived in the San Bernardino area and LA county. "I went to every beach, every pier. I made it my point. That was my whole reason for being out there, getting to the beaches," Wilbert said.
Wilbert loves the warmth and atmosphere of California. If she had to go anywhere she would move back there, and she would bring Groundcover, a street newspaper designed to give opportunity and voices to low-income citizens, with her.
When Wilbert was 22, she gave birth to her only daughter, Raina, who was an excellent student, musician and singer.
When Raina was 26, she gave birth to her only son, Malachi, at the Winnie Palmer Hospital in Orlando, FL on Jan. 1, 2014.
When Raina gave birth to her son, there were three heartbeats but just one baby. After waiting for another baby to come, the doctors discovered that Raina had two aortas, and therefore two of the heartbeats were hers. Wilbert believes that God gave Raina her second aorta, knowing she would need it later on, because she was not born with it.
Just around a year after Malachi was born, Raina traveled north to Detroit—which turned out to be a life-changing experience—to introduce her son to her grandmother.
The short trip to Detroit, turned Wilbert's life in a completely new direction. Raina, 27 at the time, was struck by a bullet. But thanks to her extra aorta, her life was not taken.
Wilbert went up to Michigan to be with Raina and Malachi after the shooting. Raina's father wanted to get back at Raina's shooters, but Wilbert would not have it, "Let go and let God do justice, because God can do more justice than we can," said Wilbert, "It's so easy to go take a man's life, but it's so hard to deal with it afterwards. They take it for granted, that they shot her and everything, and think it's a joke … but it's okay because God will get a hold of them."
Before Raina was shot, she had a photographic memory. After being shot she was left with memory issues, epilepsy, PTSD, manic depression, bipolar depression and anxiety. Raina also suffered from a stroke on the right side of her brain, and was saved by her second aorta.
Upon returning to Florida, Wilbert got a job working the midnight shift at a Walmart in Clermont to encourage her daughter to get her first job after she had been shot. Wilbert described the store as the most beautiful place she has ever worked at because they let her work with and help her daughter.
However, the gunplay in Orlando was putting Raina into night terrors and it was negatively affecting her mental recovery from being shot. "People need to realize a gun's place is not in the hands of young people who have no morals, no manners and no sense," said Wilbert. "Who needs to put guns in their hands?"
Wilbert's lease in Orlando was up and the crime index was almost double the national average. With mold growing in the apartment she had been staying in, she was encouraged to move back to Ann Arbor rather than renew her lease.
Once she returned to Ann Arbor, Wilbert discovered Groundcover News. She was at the Delonis Center when a vendor named Gabby and her boyfriend told her that she should sell Groundcover Newspaper and began to tell her how great it was.
"I went with Gabby one day and just went up there, and they sold me some papers. I just got out there ever since," Wilbert said.
Wilbert describes Groundcover as a "beautiful paper" and expresses her gratefulness for everything God has done for her.
"I wouldn't want to be out with a cup," Wilbert said. "To me, that's no dignity, that's no pride in myself. That's no hope. But when you got Groundcover, you got dignity, you got pride and you got hope."
She also has inspired Raina to begin selling Groundcover, as soon as the weather conditions don't restrain her, as it has been too cold  for her heart and lungs to handle. Wilbert wants to travel back to California with her daughter. "If I could take any state I'd have California," Wilbert said. "I'd take Groundcover with me. Groundcover is beautiful I ain't gonna kid you. It's the best thing that happens to the homeless people out here."
Wilbert sells Groundcover throughout Ann Arbor and she even travels to Ypsilanti. She used to sell at the corner of E. Liberty St and S. 5th Ave.  "In front of Which Wich, that was my corner. I used to get my baby a peanut butter and jelly sandwich all the time. When they first opened up I was there, I was there when they built it and everything. That was my corner," Wilbert said. During the summer months Wilbert also travels to the vendors market in Ypsilanti on Saturdays.
Since moving back from the South, Wilbert has been staying with various friends while Raina and Malachi are staying at the Staples Center, a homeless shelter for families operated by The Salvation Army.
Now, Wilbert enjoys taking Malachi to museums to teach him things and watch him learn and discover. Wilbert is hoping to take him to the Philadelphia Museum before he turns five. "It's worth every penny it's so amazing, it's three floors of nothing but artwork from all over the world, everywhere, every corner, every avenue, they have it," Wilbert said. Wilbert last visited the museum in 1994, when they were building the Vietnam Huts, which Wilbert looks forward to seeing.
Wilbert is hoping for Malachi to attend preschool later this year, as soon as he and Raina get into housing, and for him to attend school in Ann Arbor and get a good education once he reaches that age. At three, Malachi is already reading. "He's a three year old going on 30, he's very, very, very wise," Wilbert said.
Wilbert also travels to Greater Emmanuel Church of God and Christ, the same church she went to as a child, on Sundays with Raina, Malachi, her mother and her sister.
"God is real, he's so real, don't ever believe that he's not, I don't care how bad your life gets, Now, I never believed that I'd be homeless, never… You're looking at someone who spent 132,000 dollars in one day on themselves, I've been there, I've bought houses and cars," Wilbert said.
"I feel complete. I feel good everyday. If I were to die today I can't do nothing but say thank you Jesus. He gave me a good life, I can't complain no matter what happened to me. I thank you because I've had everything," Wilbert said.
About the Contributors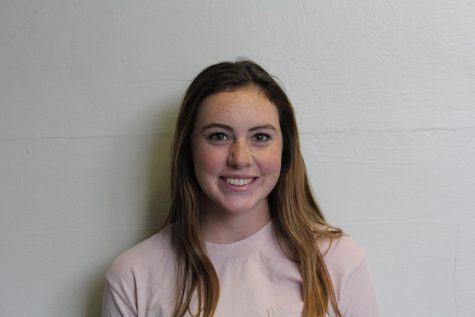 Claire Middleton, Social Media Editor
Claire is a junior at CHS and this is her third year on the Communicator. She is normally seen with her best friend Camille. She doesn't have a lot to say right now other than she loves The Communicator with her whole heart.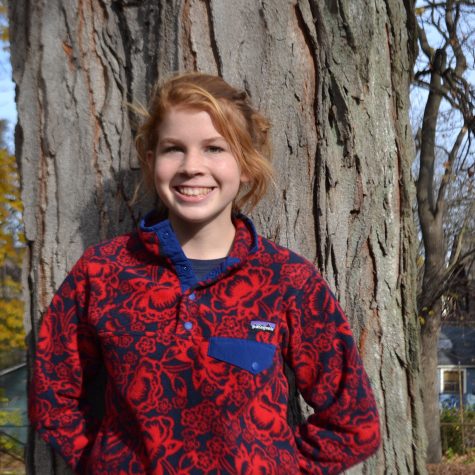 Bella Yerkes, Mentor
Bella enjoys watching Law and Order SVU, playing lacrosse, being with friends, leaving the gym and her shark pencil case. She loves gluten free food, and loves to talk about being gluten free. She loves dogs but is afraid of them when they weigh less than 5 pounds.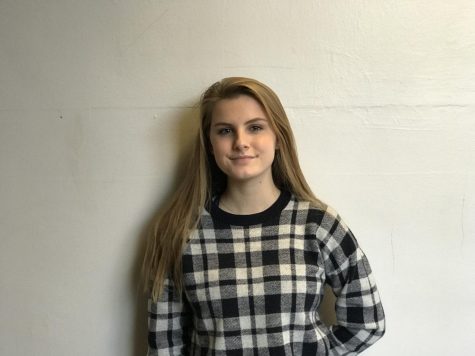 Sophia Rosewarne, Managing Editor
Sophia is a junior at Community. This is her third year on staff and she is a managing editor this year. In her free time she works at Sparrow and tutors at Peace Neighborhood Center. She plays tennis at Skyline in the spring and likes to snowboard in the winter.