Dang!
It was difficult for me to choose a song to lose my Song-of-the-Day virginity to, but "Dang!" was compelling from the first beat. I think it was this fact alone that pushed me to make my choice. The first time I heard it, I was hooked by the time Anderson .Paak's barely-audible breath comes around just before the hook.
This is the second track off Mac Miller's fourth and newest album, "The Divine Feminine," and my first exposure to both of the artists. It was an effective gateway drug, one which provided comfortable listening that builds from the beginning beats into a song that I kept hoping would come on when I shuffled my Spotify playlist. "The Divine Feminine" is composed entirely of love songs, and this song is no exception—over muted beats Mac Miller repeatedly declares, however hesitant and hot/cold, his affection. Anderson .Paak is a key player as well, smoothly singing his hook and how he "can't keep losing you" over and over until there is no doubt that it is true.
The men get sensitive in order to maintain their relationships, and in my opinion it works. The soft synth chords and silky vocals over them create the right atmosphere for effortless affirmations of love. The obvious attachment is there, but it isn't too overbearing or in your face. It's a late-night "wyd" text with a little more flair, and it's almost guaranteed he's getting a reply.
Peace,
Zoe
Leave a Comment
About the Writer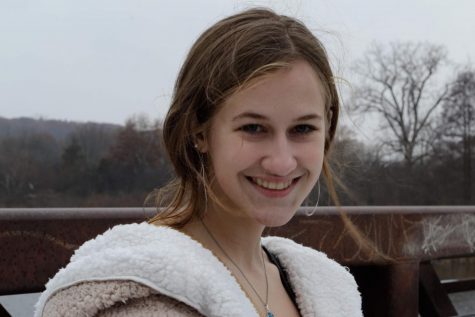 Zoe Lubetkin, Managing Editor
Zoe
Lubetkin
is a senior and currently embarking on her third and final year on the Communicator. When she's not writing for on staff, she enjoys walking everywhere and swimming at Barton, as well as sushi and chai lattes. She's a competitive rock climber, and competitive in most things too — she's an Aries. She uses Spotify, not Apple Music, and her Spotify Unwrapped was pretty truthful. This year she listened to 17 hours of Childish Gambino, whatever that means. Next year, hopefully at least one college will accept her, and she can walk to a fun French class at this college.