Add The Bassline
It only takes the first two chords for this song to catch your attention, so by the time this singer's sweet vocals hit your eardrums, you know you are hooked. He is the type of singer that makes you go "damn!" after singing only one line. Once the drum line drops, you can't help but bop to the beat and ask yourself: "Who is this man?"
That sexy voice you are listening to belongs to Jordan Rakei, a musician born in New Zealand. His music contains elements from jazz and funk and is often described as Neo-Soul, a genre that fuses the soul sound of the 70s and contemporary hip-hop.
Rakei started making beats in his bedroom as a high schooler by writing songs about his idol Tiger Woods for his friends. He then decided to write an EP, writing six songs in his bedroom and taking them to a studio to record. The EP, titled "Franklin's Room," was released via the music website Bandcamp for free purchase in Sept. 2013, and helped Rakei kick off his career as a musician. According to his website, it even brought him to a random fan's beach party in Miami.
After moving to London, Rakei dropped another EP and an album, titled "Groove Curse" and "Cloak" respectively. "Add The Bassline" is featured on "Groove Curse," which was released in Aug. 2014. The song is an overall jam, with a simple but bumping bassline and a loop of two dissonant yet funky chords. Not only can you enthusiastically dance to this song in your room when no one is home, but you can also lay back and let Rakei's smooth vocals mesmerize you. This is a song that is appropriate to listen to on almost every occasion, whether it be studying for that big history test or driving downtown with your friends. So if you ever feel that your day is lacking in funky vibes, turn on this song, move your head back and forth, and get your groove on.
Leave a Comment
About the Contributor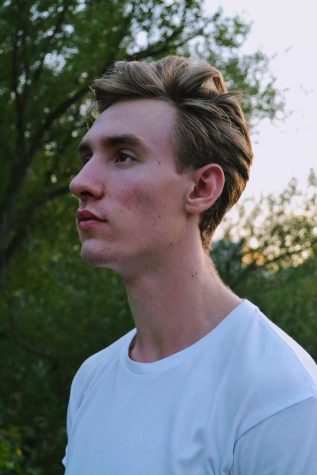 Sacha Verlon, Opinion Editor
Sacha Verlon is in his third year on staff for the Communicator. He has an attention span of one minute and is Literati Coffee's biggest fan. Verlon enjoys playing guitar and using his musical skills as a means to procrastinate doing his homework. He loathes the cold and hopes to go to college somewhere warmer, possibly in California. You can find him zipping around Ann Arbor on his red Vespa.