Love Really Hurts Without You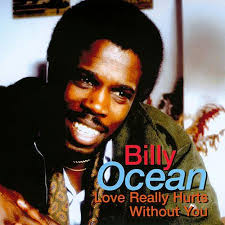 I first heard the song "Love Really Hurts Without You" by Billy Ocean in early December of 2016, and I absolutely fell in love with it. Even though I was listening to it 30 years after its first release, the song was just as vibrant and captivating as it was in 1976, when the song was initially so popular that it rose as high to #2 on the UK Charts. The moment I heard "Love Really Hurts Without You," it resonated with me, and I am honestly surprised it took me this long to write a Song of the Day about it.
There are many things that make the song so great to me.  I love Billy Ocean's deep and soulful voice, and I love the higher, cheery voices of the female background singers. What really stands out about the song to me is the way Ocean chooses to use upbeat tunes while singing heartfelt lyrics. Ocean sings "Love really hurts without you/Love really hurts through and through/And it's breaking my heart/But what can I do without you?" along to bouncy piano chords and high backup vocals in a juxtaposition that is startling but effective. The way Ocean's voice fills  with emotion while recalling his emptiness after a breakup combining with the vivacious melodies can make you feel like you're standing outside during a thunderstorm—the cold rain slaps you in the face and makes your bones cold, yet the lightning paints the sky and fills you with awe.
Give a listen to "Love Really Hurts Without You" when you're feeling happy, heartbroken or looking for a song to play in the car when you're driving with your parents.
About the Contributor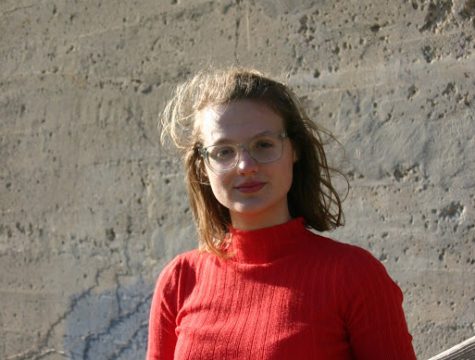 Andie Tappenden, Managing Editor
Andie Tappenden is a senior and in her third year writing for Communicator. Her favorite places to be outside Ann Arbor are Philadelphia, PA, and North Bay, Ontario. She frequently plays field hockey, and it took her a year to read "It" by Stephen King (also to write this profile). She drinks earl grey tea every morning and her favorite holiday — by far — is Halloween.