Mad
"Mad" starts slowly: Solange's steady voice drawing you in inch-by-inch until, finally, you are enveloped, completely, in a combination of smooth melody and rhythmic beat. You might think that Lil Wayne's normally more bawdy style would break the songs cool, and extremely chill, vibe, but his voice only adds to it. His voice contrasts with Solange's in the best possible way adding an edge to the song that would otherwise be lacking. With a steady beat throughout, "Mad" is the perfect song for the long fall days of September.
Released in 2016 on her album "A Seat at the Table," it is a song packed with meaning that revolves around, not only Solange's personal life but also, the political and social climate America was experiencing at that time. Entrancingly relaxing, its lyrics will you wisp you away to a different world. They'll focus you, relax, and then electrocute you with their power. It is as beautiful a song as it is striking. As Solange says so eloquently in the song, everyone's just "got a lot to be mad about." And we have a right to be mad.
So this is Mira telling you, you got the right to be mad. So get out there, get angry at the ridiculous things happening in our world right now and, as Solange says, face it and then let it go. Exercise your right to get angry my fellow people.
Leave a Comment
About the Writer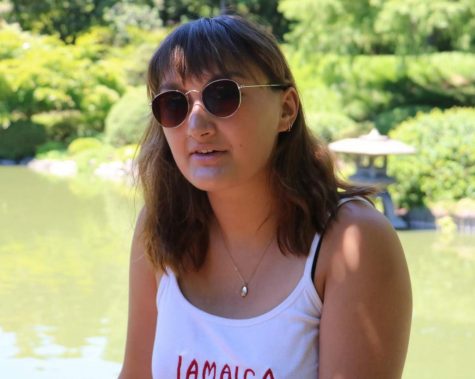 Mira Simonton-Chao, Website Editor-in-chief
Mira is a senior at Community High School and has been on staff for the last four years. She loves writing and The Communicator but also really hates writing staff profiles. She is passionate about American cultural studies, music and living the most vibrant and expressive life she possibly can. She also loves traveling and cooking yum food.