Fingers Blue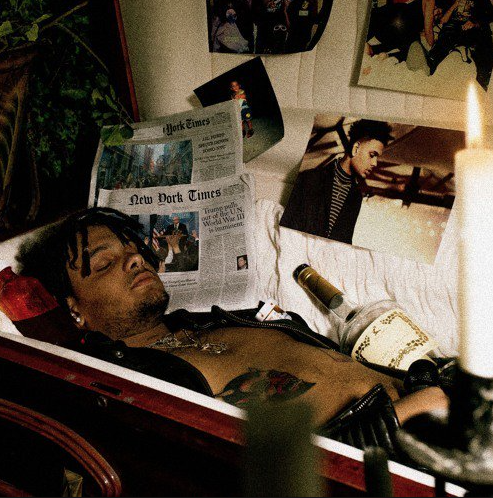 Soundcloud rappers have officially gone mainstream. Lil Pump, XXXTentacion, Ski Mask the Slump God, and other rappers with criminal records more wordy than their verses have all recently made their way onto the Billboard Hot 100. It would be easy to say these artists are one hit wonders whose music won't see the Hot 100 again, but now many Soundcloud based artists are releasing projects garnering attention from avid rap fans and new listeners alike.
Smokepurpp is another Soundcloud based artist who has dropped an album in recent weeks. His project "Deadstar" was a solid sixteen track album with features such as Chief Keef and DRAM. Overall, the album is a quality freshman release, but what really caught my attention was a single that apparently didn't make the cut.
Simultaneously released with "Deadstar" came an unexpected collaboration with Travis Scott called "Fingers Blue." The song acts as an announcement of Smokepurpp's signing to Travis Scott's recently established record label "Cactus Jack." Signing to "Cactus Jack" distances Smokepurpp from his Soundcloud roots and shows that his sound can reach a large mainstream audience as opposed to the niche community of listeners it grew popularity in.
Sharing a track with Travis Scott is a milestone for any artist nowadays. Due to the fact that he consistently delivers great bars and an irreplaceable energy, Scott's presence on a record has an uncanny ability to drag it to the top of the charts. So far, we haven't seen this for "Fingers Blue," but in the coming weeks, after it's officially released on Spotify and Apple Music, I believe it will be Smokepurpp's most popular song to date. The song itself suits both artists really well; the production is made up of dark industrial sounds overlayed on top of an ominous piano loop. With a heavy, shaking bass and  "rough around the edges" finish Smokepurrp ties the record into the rest of his discography.
The verses are littered with wordplay and simile, which are rare in most of Smokepurpp songs. The chorus on the other hand is repetitive and ostentatious, as both artists rap, "I been counting hundreds till my fingers blue."
This new style, built around rugged production and animated ad-libs, is starting to gain substantial traction on Apple Music, the Hot 100, and in today's diverse and expansive mainstream Hip-Hop audience. As these local talents with cult followings transition into A-list celebrities their sound is bound to change and transform. "Fingers Blue" is one of our first opportunities to observe this transition.
Leave a Comment
About the Writer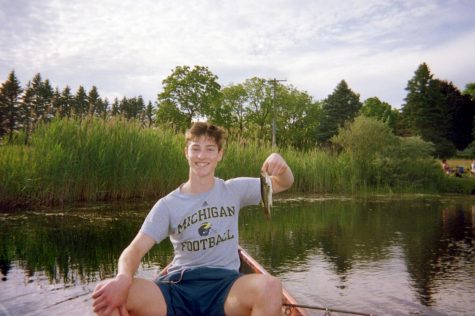 Jordan De Padova, Managing Editor
Jordan De Padova is a senior who splits his time between both Pioneer and Community High School. He is a Managing editor going into his third year on staff who loves to listen to, talk about, and write about music. Jordan owns 4 pairs of white Reebok shoes and is most proud of his position as "Line Leader" in Mrs. Gerhart's 5th grade class. In the future he hopes to scuba dive and produce a Billboard Hot 100 song, but as of right now he's enjoying Mock Trial and giving free rides.