DePaul and Chicago: One and the Same
Located in the heart of Chicago, DePaul University is the largest Catholic university in the country. It is a medium-sized private institution serving 24,000 students, over half of which are undergraduate.
Will Barefield, an Administration Counselor for Depaul, came to Community High on Tuesday, Oct. 24 to talk about what makes DePaul different from other institutions. Because of its location and open campus, DePaul is fully integrated into the city itself.
"Not only at DePaul can you get a great education, but you can also connect with the third largest city in the country, which is more about developing the networks and opportunities for internships," Barefield said.
The internship programs at DePaul are set in place to open up job opportunities for students, so that they will hopefully have a job secured soon after they graduate. Students are able to work with a variety of companies and fields of interest, including popular programs like accounting, sports marketing, and film production.
"We have students who work with Cinespace, which has produced Chicago PD, Chicago Fire, Divergent, [and] Superman," Barefield said. "So that film and television major, if they are interested in that, they have a really good chance to connect with the companies."
In terms of recreational activities, DePaul boasts a plethora of acapella groups, a strong and diverse greek life, NCAA Division 1 sports as well as many surrounding restaurants dotted around both of their campuses. Most facilities lie in the Lincoln Park campus on the northern end of Chicago, whereas the Loop campus — about a block away from Millennium Park — is small and compact.
Barefield believes that the DePaul experience is as much about the school as the city it resides in. For those who are looking to explore the culture of the third largest city in America, DePaul is the way to go.
"I think that the biggest thing that the city in DePaul can provide is an experience," Barefield said. "So whatever experience you are looking for, rather it's being in class all day, we can connect you with professors. Or to explore the city and enjoy the entertainment part of it… It kind of all comes together to [form] the full experience."
Leave a Comment
About the Contributor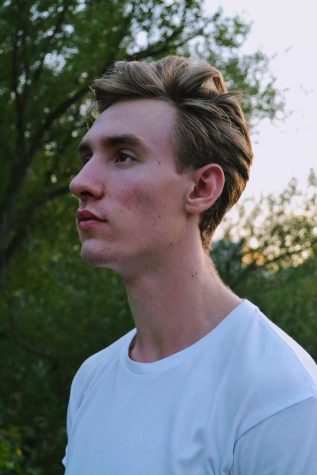 Sacha Verlon, Opinion Editor
Sacha Verlon is in his third year on staff for the Communicator. He has an attention span of one minute and is Literati Coffee's biggest fan. Verlon enjoys playing guitar and using his musical skills as a means to procrastinate doing his homework. He loathes the cold and hopes to go to college somewhere warmer, possibly in California. You can find him zipping around Ann Arbor on his red Vespa.