Take Me Away
This is not the first time 21-year-old Toronto native Daniel Caesar has been featured in Song of the Day. He's here this time for "Take Me Away" featuring Syd. This song is off of his recent debut album "Freudian," a ten-song introduction to dreamy requited love all explained in the dulcet tones of Caesar's soothing voice.
In this song there's no doubting it: he's got it good. However, the element of all-over infatuation which is a key emotion in other songs is noticeably absent — See prior track "Blessed" for that kind of love: "any place that I can't feel you, I just wanna be near you" type deal.
This is a different type of love; this has a different vibe. "Plus she's always got that loud pack/Inspiration for this soundtrack/Every time she throws that ass back, all she says is," Caesar sings in the first verse. It's a shift away from the romance that tints many of his songs, which is refreshing. A little more lust than love makes it interesting.
"The world was opening up. I was just having a lot of sex all day, all the time. There was nothing really else to do," Caesar said about influences on the album. In the lyrics above, a little of that energy carries over.
I have nothing else to say but this: it's a little bit of caffeinated tea for your dreary Tuesday afternoon. Check it out.
Also: Daniel Caesar can get it.
Zoe
Leave a Comment
About the Writer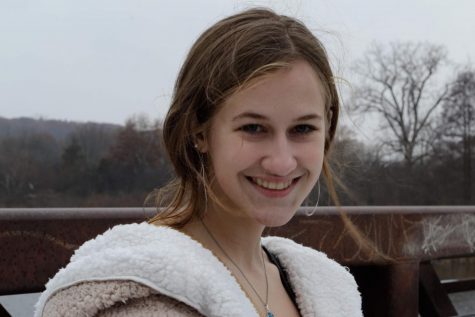 Zoe Lubetkin, Managing Editor
Zoe
Lubetkin
is a senior and currently embarking on her third and final year on the Communicator. When she's not writing for on staff, she enjoys walking everywhere and swimming at Barton, as well as sushi and chai lattes. She's a competitive rock climber, and competitive in most things too — she's an Aries. She uses Spotify, not Apple Music, and her Spotify Unwrapped was pretty truthful. This year she listened to 17 hours of Childish Gambino, whatever that means. Next year, hopefully at least one college will accept her, and she can walk to a fun French class at this college.