Athlete Q&A: Mikaela Melcher
Name: Mikaela Melcher
Sport: Crew
School: Pioneer
Key Terms:
Regatta: a sporting event consisting of multiple boats from different teams
Crew: Another name for rowing used in the United States.
When did you start rowing? Why?
I started rowing spring of my sophomore year. My brother really wanted me to get into it and I liked it and now I still do it. My brother used to row but he graduated.
Why did you continue rowing? What do you like about it?
The team. If it wasn't for the team I probably wouldn't be there. Everyone is really really nice and supportive and everyone is very close because you travel everywhere. We spend all of our time with each other and we spend weekends with each other at regattas since regattas are all day events.
What is your weekly commitment?
Everyday for about 2 hours sometimes we go over,monday through friday and saturdays are for regattas which are all day.
What do you do in the winter?
We have winter training inside and we have something called an urge where it mimics basically what we do in the boat.
When did you realize you really liked crew?
When I first started I really liked it because my parents wanted me to do it and it was making around me happy I like how they were happy so I had fun doing it.
What is your most memorable moment in your rowing career?
I was gone for four weeks and I came back and I got one of the best 6K's which was very surprised for everyone.  I got a 2:07 on my 6K which means I can row 500 meters in two minutes and seven seconds consistently for 6000 meters. It was a big deal because his [the coach's] goal for me was low and I exceeded his expectations highly and I was really proud of myself.
What is your worst moment in your rowing career?
I sprained my ankle and I couldn't row, it was very frustrating because everyone was doing a bunch of work and I wasn't doing anything because I couldn't. [I couldn't do anything for] almost a month because it [rowing] put a lot of pressure on your ankles and I would row for a little but it would hurt badly.
What do you want to do in the future with this sport?
I don't know at the moment, I've thought about it but in college it's a much bigger commitment because they practice three times a day instead of just once so it all depends on how my future lays out.
Leave a Comment
About the Writer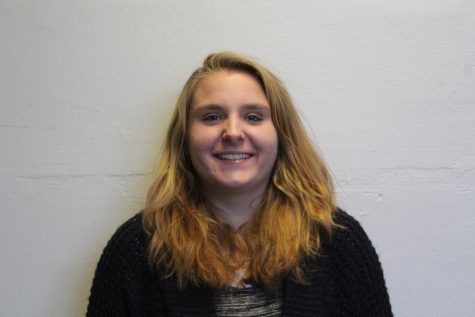 Callie Krawcke, Journalist
Callie is a senior and this is her first year on the staff of the Communicator. She varsity goalie in field hockey and lacrosse for Skyline High School. In her free time she works at Learning Express Toys and babysits for several families. She enjoys watching "Friends," babysitting, woodworking, and writing.