Matteo Procoppe – Athlete Profile
Photography by: Aurelie Procoppe
As he winds up in hopes of scoring another goal for Skyline High School, Matteo Procoppe tunes out the cheers of the crowd and his team to put all his focus into his shot. Born and raised in France, Procoppe has been playing water polo since he was seven years old. Now, he has made himself known as the number one water polo player in Michigan and 73rd best water polo player in the United States, based on the National Interscholastic Water Polo Coaches Association (NIWPCA).
"I had a neighbor that played water polo so every once in awhile he would invite me over to his house to teach me," Procoppe said. "One day I decided I wanted to go to one of his games so, I went to this big professional game at my club and watched all these adults play really cool water polo."
Leave a Comment
About the Contributor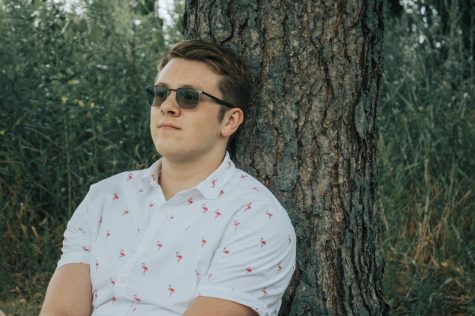 Atticus Dewey, Print Editor-in-chief
Atticus Dewey is a senior at Community High School and is more than excited to start his fourth year on The Communicator staff. This year, he is one of the four Print Editors-in-Chief, but believes that the entirety of the staff is more skilled than any other year prior.
His life outside of journalism is completely absorbed by one thing: water polo. While Atticus doesn't have any free-time because of it, he wouldn't have it any other way. While Atticus has felt stressed and like time has been flying by, he's grateful that he has three other wonderful editors to help him through the process.