Lemon
N.E.R.D. has made its comeback. Originally a musical duo made up of popular pop singer Pharrell Williams and Chad Hugo, N.E.R.D. was first started in 1999, and was a side project of the band The Neptunes. Previous to the release of the single Lemon featuring Rihanna, N.E.R.D. had not released a song since 2010, but in October of 2017 began advertising a new album, which is said to be entitled No_ One Ever Really Dies. The album is rumored to collab with numerous other artists including Kendrick Lamar, Future, and Gucci Mane.
Lemon is an all around bop, there's really no other adequate way to describe it. With its fast paced beat and rhythmic lyrics, Lemon is the perfect song to get pumped to. But beyond its deceiving image of just another Billboard Hot 100 Lemon is in fact packed with meaning.
In the second verse of the song, Pharrell references the Jonestown massacre of 1978 with the lines "Hate! There's a light and a dark army, which side you choose?… Don't drink the Kool-Aid, my friends Hate! I tried to tell y'all about this dude." Pharrell is also referencing to Donald Trump in these lines, whom he publicly condoned in an interview during 2016.
Lemon is a public protest to wake up and pay attention and see the bigger picture. While the references are minute, they are still ever present and make Lemon an even better song than a random listener on their way to work may have realized.
So this is Mira, just reminding you that there's a lot more than might meet the eye in this world: so pay attention.
Leave a Comment
About the Writer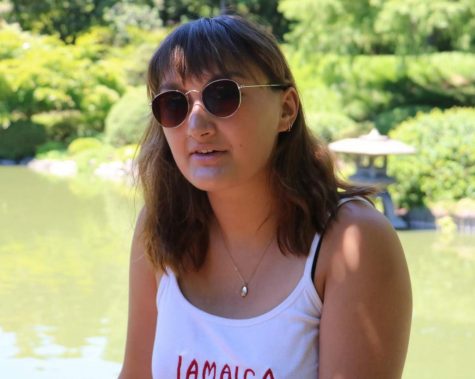 Mira Simonton-Chao, Website Editor-in-chief
Mira is a senior at Community High School and has been on staff for the last four years. She loves writing and The Communicator but also really hates writing staff profiles. She is passionate about American cultural studies, music and living the most vibrant and expressive life she possibly can. She also loves traveling and cooking yum food.