Stay of Removal? NOT GRANTED.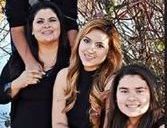 Lourdes Salazar, 15, has been through a lot. She was a former student at Ann Arbor's Community High School. In addition to the hardships of living a teenage life, she has dealt with something only few people go through. In July of 2017, Lourdes' mother, Lourdes Salazar Bautista, was going through the process of deportation, from Michigan to Mexico.
Lourdes's mother was an official citizen of Mexico, but immigrated to Michigan. Bautista came here with a Visa tourist in 1997, she had since lived here until this summer. During that time, she had three children, who were all born here.
The first attempts of deportation happened in 2010 from contact with the governmental department known as the ICE. She was detained for over a month, but her deportation threat was brought upon her husband instead. As a result, Bautista and her children stayed in the states. Her husband was sent to live in Mexico.
Until this summer, Bautista was required to check-in with immigration services, and was granted a renewal of her Stay of Removal.  A Stay of Removal is a temporary stay declarement which stops The Department of Homeland Security (DHS) from carrying out an order for removal. However, that all changed in March when Bautista's Stay of Removal was denied.  She was then ordered to buy plane tickets and leave the country by August 2nd.
Many procedures were taken to keep Lourdes's mother in the U.S., a petition was formed with over 8,000 signs, a rally was also formed by St, Mary's Student Parish on July 17, 2017, in which over 100 people attended. None of the actions didn't work. On August 2nd 2017, Bautista was deported, and Salazar, along with her brother, moved to Mexico with her.
"I was very young during the time of what happened to my dad, and I barely remember the process of everything. I just remember my mom coming back home and being really happy," Salazar said. "I'll never forget Michigan, and I of course miss Community (school) too. I obviously never thought this would happen to me."
Even though that time in Salazar's life was very scary, their moving transition to Mexico was quite low on the stress. "One of Mexico's governors, asked and sent some people to help us out," Salazar said. "They picked us up from the airport and carried our bags. It was kinda cool though cause my mom was asked to be put in interviews right away."
In the U.S., a total of over 50,000 immigrants are deported each year (http://www.breitbart.com).  It is the lowest deportation rate since 2008, with a total of 250,000. Salazar and her family were one of those people affected this year.
"It's worse than ever (deportation) and I think that's because of what Trump has to say," Salazar said. "Ever since he came into the White House. I wasn't worried, because we've stopped the deportation before. This year, we did bigger stuff to get the word out, I even told my friends to do posts and shout-outs for my mom."
Even though she spread the word as much as she could, that did not stop the ongoing deportations changing families all over the country.
"This time it seems like more and more people become racist, and it upsets me so much. I honestly don't even know when I could even come back to Michigan," Salazar said.  "I don't even know if any of my parents could come back."
Salazar is currently attending school. "It's a little hard, because the school only speaks Spanish, and I don't speak it all the time," She said. "We just took exams too. It wasn't until school started, that I realized I missed everyone so much though. Ever since seven years ago, my life had been the same-missing my dad who was in another country, but now I have to get used to everything here. From the school in another language, to going out to buy essentials, to even having to hand wash our clothes. My life has changed so much. But, I know it will change. Deportation and  immigrants should not be view or treated like this, and if anything needs to change in our society, it's this."
Leave a Comment
About the Writer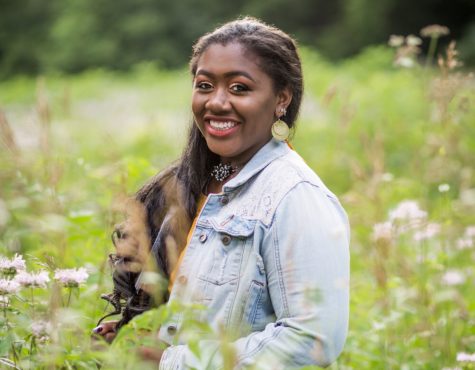 Sophia Scarnecchia, Journalist
Sophia Scarnecchia is a senior at Community. This will be her third year on the Communicator staff. You can either see her buying Frappes at Sweetwaters, working the registers at Kohls, or fighting for racial equality in Black Student Union. She also enjoys going for long walks and playing fetch with her dog, Vinnie.