Athlete Q&A: Hannah Bernstein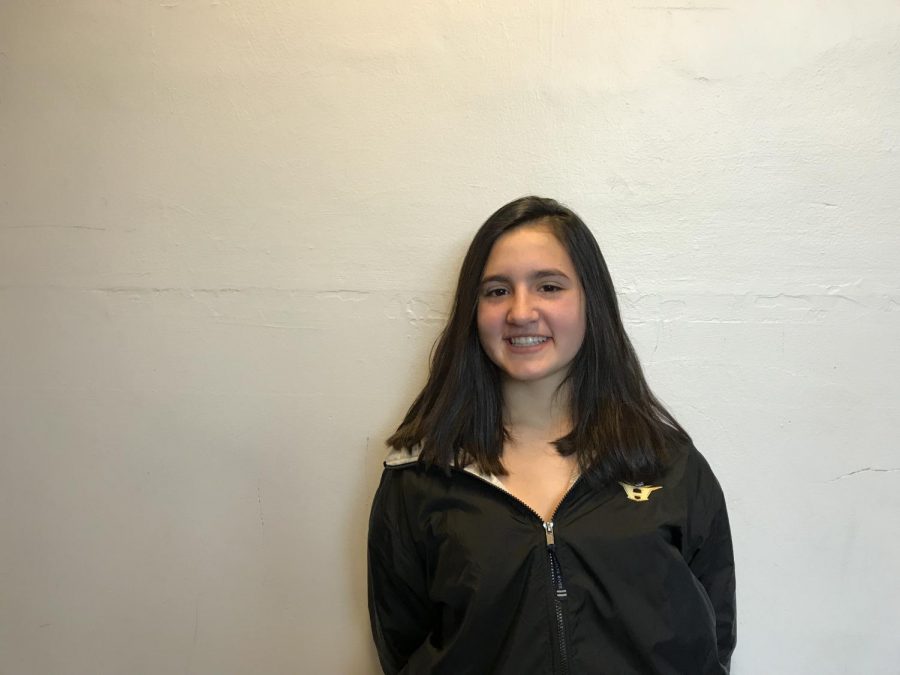 Name: Hannah Bernstein
Sport: Volleyball
School: Huron High School

When did you start playing Volleyball and why?
I started playing volleyball in fifth grade because my neighbor moved here from Indiana and she played volleyball. Prior to this I only played tennis and I wanted to be more active.
What is your weekly commitment?
I usually play four times a week and my practices are three hours on Tuesdays and Thursdays. I usually have a tournament on Saturday and Sunday out of state. I usually play six games in a tournament.
What is the most memorable moment in your volleyball career?
I really enjoyed the school season because you were playing for something and later when I'm on varsity you play for state championships and other big things.
What is your worst moment in your career?
My worst moments are probably tryouts because I don't perform as well as I would've liked and it's frustrating.
What do you want to do in the future with volleyball?
If I have an opportunity to play in college, I will happily do that if it's a good college and I can get a good education at the school. For the rest of High School I plan to just play travel and school.