Athlete Q&A: Ben Chosid
When did you start playing baseball?
I played tee-ball when I was three or four, ever since then I've been playing year round. When I was in about 4th grade, I started playing for the Ann Arbor A's travel team. We were a decent team and I played for them for about four or five years. They disbanded my freshman year and since then I've played for MSA in Saline.
How has Huron's baseball team been in your experience?
We've been on and off, we've been to three district championships and lost in all three of them. We always have a lot of talent but we have trouble meshing together as a team. We pull it together right before districts but not well enough to make a state title run. This year I think it will be different though because we have a lot of talent and experience. We have sophomores that will be up on Varsity that are good. I think we can make a run
What position do you play?
Shortstop and I pitch.
What is your all-time favorite baseball memory?
My sophomore year, we had lost a lot of seniors the year before. We were not looking like a very good team we had only won like three games in conference. My friend Clayton was pitching against the number one team in the state in Saline. He threw a complete game shutout and we won 2-0. Nobody expected us to take down the number one team in the state. It was a turning point in our season and Clayton still says it was the best day of his life.
What was your hardest challenge in baseball?
My recruiting process for college was really hard because it was hard to choose where I wanted to go. One school wanted me and another I wanted to play for and I had to go to a lot of camps and showcases. I traveled a lot and visited schools. It came down to Kalamazoo College, I committed there recently.
Leave a Comment
About the Writer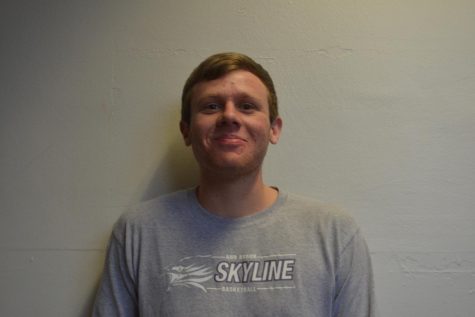 Spencer Morgan, Journalist
Spencer is a Junior at Community High School. This year is his first year on the Communicator. He is very into sports and is a diehard fan for any professional sports team that plays in Detroit. Basketball is his favorite sport and he plays it at Skyline High School. Spencer has binge-watched "The Office" twice and still watches it every day because he can't get into any other TV show. He is very into 90s rap, action movies, and his favorite restaurant is Knights. Spencer wants to be a detective when he grows up because he has always wanted to kick in a door.