Bullet Journaling
What a bullet journal is, and how it can be useful.
What is bullet journaling?
"The Bullet Journal is a customizable and forgiving organization system. It can be your to-do list, sketchbook, notebook, and diary, but most likely, it will be all of the above. It will teach you to do more with less." – bulletjournal.com. Bullet journaling was created by Ryder Carroll.
According to the University of Rochester Medical Center, there are numerous mental health benefits that come with bullet journaling. "Manage anxiety, Reduce stress, Cope with depression. It does this by helping you prioritize problems, fears, and concerns; tracking any symptoms day-to-day so that you can recognize triggers and learn ways to better control them; providing an opportunity for positive self-talk and identifying negative thoughts and behaviors."
"I feel like a bullet journal is almost like a planner; it's a place where you can write down thought, trackers for habits, put a calendar in there… it's everything you need for your life all in one book," Brennan Eicher, senior at Community High School said. "Bullet journaling is good, because it's what works best for you, which is why I think it works for a lot of people. I think it's a very helpful tool, [and] I 100 percent agree that it can be used to help mental health and to just get everything on paper, like write your thoughts down. I think that can be very healthy, [and] I would definitely recommend it to other people, especially if they find it works for them."
About the Writer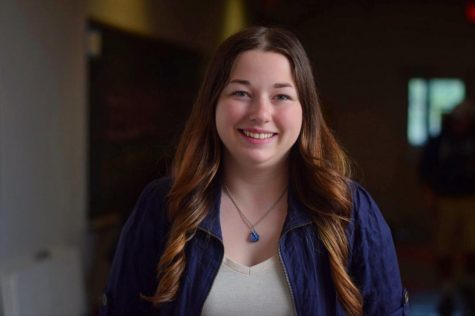 KT Meono, Business Manager
KT has been on the staff of the Communicator for three years. She loves to talk up the website and news magazine which makes her job as Business Manager easy. She spends so much time at Community High School
—
between the Communicator, Mock Trial, and classes
—
that her parents refer to CHS as her boarding school. She loves law, nature photography, working at the humane society, and drinking Egg Creams from Zingermans.