Skyline Basketball Remains Undefeated After Beating Rival Huron 58-49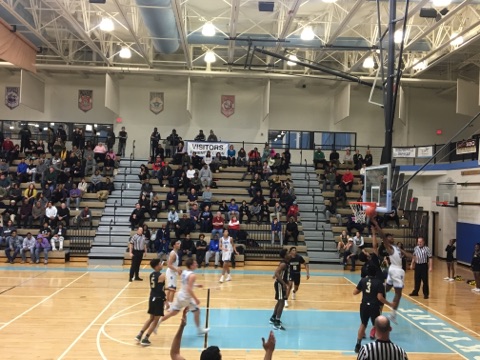 After a snow day that delayed the game three days, the two best basketball teams in Ann Arbor came out of the gate slow and steady. The first half was dominated by defense and slow-paced offense. Huron spread their offense out and forced skyline to try to chase them. It was successful in the first half as the team's were tied at 25 at halftime.
Skyline is a fast paced team that loves to full-court press. So the eagles were not used to a slow offense in the half-court. The eagles also took bad shots that were heavily defended and missed. The rats were also hitting three's to keep the game close. Skyline is now 15-0 and 7-0 in conference play.
A strong eagle third quarter proved to be the difference. The eagles led by about eight for the rest of the game and Huron could never come back. Brandon Wade was the star of the game with 21 points, 5 rebounds, 5 assists and 4 steals. Junior Ryan Wade finished with 16 points and defended Lewis Willis very well. Ryan also hit a three pointer that gave Skyline a ten point lead with one minute left which put the game out of reach
Desean Munson had 10 points and 5 rebounds, Jack Ammerman had 7 points. Darius Hall played great defense on Huron's Avery Lewis to keep him in single digits. Kabir Bergin added 5 big rebounds to go along with 2 points.
Skyline goes on the road to play they're other city rival Pioneer on Thursday Feb. 15th. Skyline is still ranked number #1 in the state with an undefeated record at 15-0. Pioneer is sitting at an 8-6 record but Drew Lowder, the team's best player was hurt and is now healthy.
Leave a Comment
About the Writer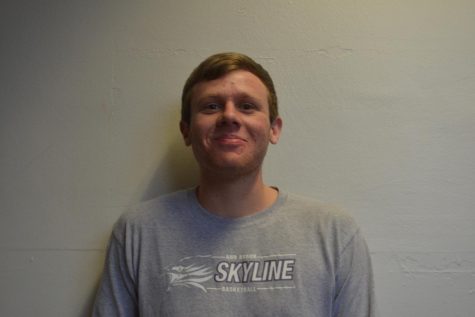 Spencer Morgan, Journalist
Spencer is a Junior at Community High School. This year is his first year on the Communicator. He is very into sports and is a diehard fan for any professional sports team that plays in Detroit. Basketball is his favorite sport and he plays it at Skyline High School. Spencer has binge-watched "The Office" twice and still watches it every day because he can't get into any other TV show. He is very into 90s rap, action movies, and his favorite restaurant is Knights. Spencer wants to be a detective when he grows up because he has always wanted to kick in a door.