Regional Championship Puts an End to Skyline Men's Basketball Season
Canton – The Skyline High School boys basketball team, the Eagles, fell short to Novi High School on March 14 with a score of 61-59 in the Regional Championship, ending the Eagles' season with its only  loss.
This season was the best in Skyline's ten-year history. The Eagles entered the game as the favorite.
"We expected to win," Lovelace said. "It just felt like any other game."
With 1:06 left in the game, Skyline's leading scorer, senior Brandon Wade, sunk a three to tie the game at 59. Novi held the ball and dribbled around the court in an attempt to drain the clock, until Skyline fouled Novi with 9.1 seconds remaining. Taking an inbounds pass from the sideline, Novi's Traveon Maddox Jr. drove to the hoop, making a layup, leaving 2.8 seconds on the clock, 61-59.
After an Eagles timeout, sophomore Kabir Bergin heaved the ball from near half court to junior Ryan Wade. Wade dribbled a few steps and took the final shot for the Eagles as the ball hit the backboard and bounced off as the clock hit zero.
The Eagles and Head Coach Michael Lovelace were emotional after the team's first loss since March 8, 2017.
"We didn't make enough shots tonight," Lovelace said. "A few too many defensive breakdowns and we, unfortunately, had just a little bit too much of a cold shooting night. We had a lot of opportunities to take a convincing lead in this game."
The team entered the game playing with the confidence of the No. 3 ranking in the state.
Skyline carried a 12-9 lead into the second quarter. The Wildcats, however, took it back early in the second quarter and never gave it up.
The regional championship game was the second meeting of the teams this season. The Eagles beat the Wildcats 72-56 in December. However, that game was played without Wildcat senior Tariq Woody, who was critical in the regional championship, leading his team with 18 points.
Brandon Wade led the Eagles with 17 points. His brother, Ryan Wade, had 16 points. Senior Jack Ammerman and Junior DeSean Munson added an additional 11 points. This game ended their season as 23-1.
The team of high school boys was a close-knit group, most of them growing up playing basketball together.
"To be on a team like this was nothing short of a blessing," Brandon Wade said. "When we had the ability to showcase everything we've been working for by winning this many games, it made us closer than we've ever been before, and we'll never take that for granted."
Leave a Comment
About the Writers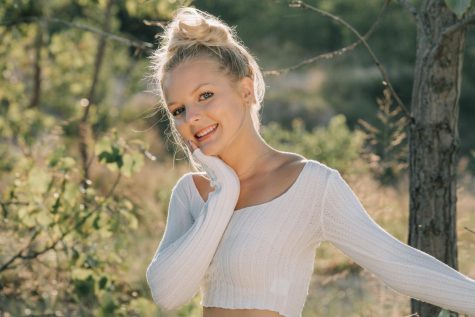 Ebba Gurney, Design Editor
Ebba has been on staff for three years, serving as the design editor. She loves photography and works on senior portraits every spare moment she has; she is hoping to attend art school next fall. She adores pizza, fall, and her family!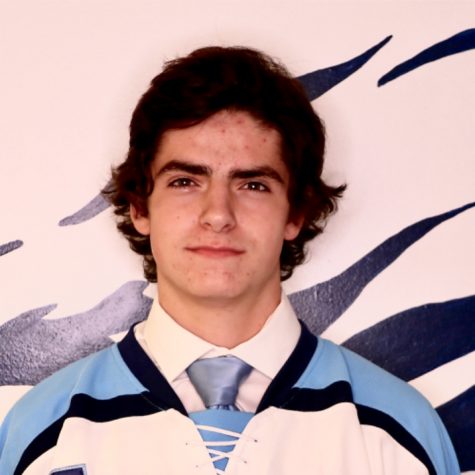 Shea O'Brien, Sports Editor
A fine young journalist of 16 years, O'Brien writes predominantly about sports, his constant the "CR Spotlight", and his upcoming podcast "Milkshakes and Hot Takes" with co-host Andrew Lafferty. A baseball and hockey player at Skyline, O'Brien is known for his love of Tom Brady, Notre Dame football, Boston area teams and Michigan Field Hockey. Take a look at his articles, they appear to be well written with great insight.