Daniel Giampetroni Athlete Profile
How long have you been playing Lacrosse?
I started playing in sixth grade for the Ann Arbor Blue Jays. Most players in Ann Arbor play for them in middle school.
What are your favorite memories from being on that team?
I played goalie, so after every win the team would dog pile on me. If the game was close, it was always exciting to get big saves and then get dog piled on.
Do you still play goalie?
No I switched to defense freshman year, we had another goalie who was better than me so I switched to defense.
What makes Lacrosse fun?
Everything can happen at once it's really exciting, like when you have the ball every player has to attack. It's really fast paced and exciting when your in the game and running down with the ball.
How's Pioneer looking this year?
Last year we had a few players who currently play in college. So we've got big shoes to fill. But we've started off really well. I'm very excited to play conference games.
Do you have a favorite college Lacrosse team?
Michigan, they are great this year. They just beat Notre Dame who is ranked fourth in the country so I think they will be good this year.
Leave a Comment
About the Writer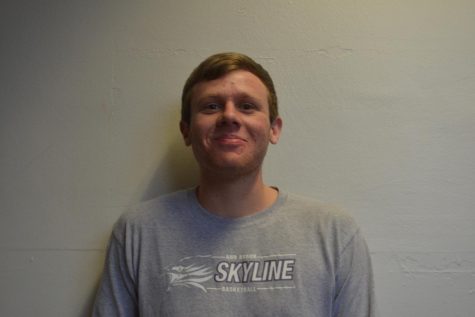 Spencer Morgan, Journalist
Spencer is a Junior at Community High School. This year is his first year on the Communicator. He is very into sports and is a diehard fan for any professional sports team that plays in Detroit. Basketball is his favorite sport and he plays it at Skyline High School. Spencer has binge-watched "The Office" twice and still watches it every day because he can't get into any other TV show. He is very into 90s rap, action movies, and his favorite restaurant is Knights. Spencer wants to be a detective when he grows up because he has always wanted to kick in a door.