Late Night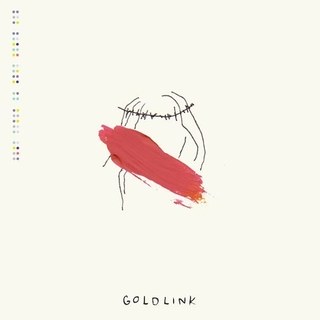 Distant R&B/Hip-Hop music fades into your brain accompanied with a static voice.
"So you just heard "Dance On Me" by GoldLink here on Soulection Radio. I have an exclusive featuring Masego, called "Late Night". Keep it locked."
A smooth, soulful voice abruptly enters with the sound of faint static and incomplex instrumental after the radio voice is finished. The voice becomes more harsh as the measure continues, forcing emotion into every word he releases.
"I admit it, I admit it//
Yeah, you're not the only woman in my phone, yeah//
I be up late chattin', interactin', straight mackin'//
With all these other people, I'm sorry"
Though the words are s of unfaithfulness, they are musically executed with style and a tone replicating regret. The entirety of the song reflects the lack of loyalty he has during his "late night life" towards his partner, and how he doesn't know how to fix what he's done.
"Drivin' in Oakland girl//
Forgot the night before//
Stayed at the Westin Inn//
Looked in those tempting eyes"
When explaining to his girlfriend that he cheated, he includes where he was, the fact that he wasn't in his right mind, and that he couldn't help himself. Specific listeners who have been cheated on before know that that excuse is bullcrap, creating a commonality within the listening audience. Having the listeners being able to relate on a more personal level creates an unspoken layer of uniqueness to the song.
The collaboration with GoldLink and Masego within "Late Night" took place on the album "And After That, We Didn't Talk" released Nov. 8, 2015.
The album featured big names such as Anderson Paak, Demo Taped, and Masego. The album's overview discusses the hidden relationship scars, the effortless beauty of black women, and the want to leave everything behind to relax with a partner. The album was produced with the help with Louie Lastic, Galamatias, Tom Misch, Braeden Bailey, and many more.
As the album continues to play, GoldLink temporarily abandons rapping and replaces it with singing, showcasing his melodious and meticulous vocal skills. Songs representing his vocals like "Polarized" and "Palm Trees" have a different emotion tied to them in contrast to songs like, "Dance On Me" and "Dark Skin Women."
Whether or not GoldLink is collaborating or rapping and singing solo, his voice carries and floats throughout each song with unique vibes and leaves a lasting impression. If you're in a chill, hip-hip kind of mood, give "Late Night" a listen, along with the rest of the album. Without a doubt, any mood can be matched with a song by GoldLink.