Ryan Silvester, the new World History teacher
Ryan Silvester's fate was sealed by the end of his AP United States History his freshman year at Huron High School in Ann Arbor. He was going to be a teacher.
Silvester's interest in world history began the first day he walked into Mrs. Roldan's classroom. Her passion for the subject and love for teaching inspired him to follow that same path. Years later, after graduating from the University of Michigan School of Education and being thrown into student teaching at Southfield High, Silvester is beginning his first job as a teacher. He hopes to bring the same positive energy to his classroom that Mrs. Roldan did years ago.
Silvester grew up attending Ann Arbor public schools and was always impressed and curious about Community. It seemed evident to him that Community was a special place. While he never got to enroll there as a student, he is happy to have come full circle to an opportunity he never had in high school.
"The learning that's done here seems like it's so much deeper, and the students really care about their teachers and each other," Silvester said. "That really shows out in the work that it is produced."
Silvester is eager to bring his youthfulness and positivity to Community.
"I think I can bring in some new elements of learning about history that are going to be really exciting," Sylvester said. "I think I'll be able to connect to my students really well. I've got a lot of strategies and ideas in play that I haven't had the opportunity to test out yet, so it's gonna be a lot of just throwing things at kids to see what sticks, and hopefully a lot of learning gets done. But we have a lot of fun as well."
One of Silvester's goals for his time at Community is to help get student interest in history flowing.
"I want to inspire them to pursue their passions, and world history, and US history," Silvester said. "In general, history is just such a great avenue for learning about culture as an individual and really being a fully functioning member of society."
Ever since Silvester arrived at Community High, the students and staff have been there for him, answering any questions that he may have and showing him the ropes, which he appreciates.
"All the students have been absolutely wonderful, and the staff is super supportive," Silvester said. "Whenever I need something, I always have someone to go to, which is fantastic."
Leave a Comment
About the Writers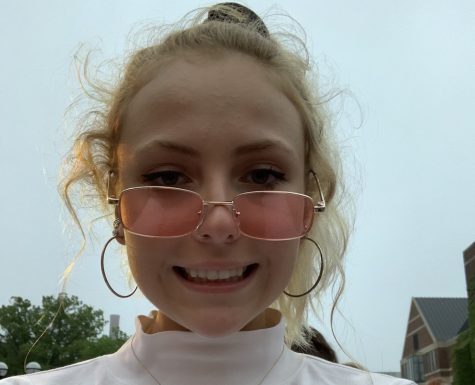 Mazey Perry, Managing Editor
Mazey Perry is a managing editor for The Communicator. She has been on staff for six semesters and plans to keep transcribing, writing, and publishing until she graduates. Mazey likes to spend time outside and writing in her journal. She eats a lot of blueberries and drinks only Yerba Mate tea. Her shoe collection is big and so is her love for Disney movies. Until recently she was skeptical of astrology but ever since her CoStar hit too close to home she has been fully on board.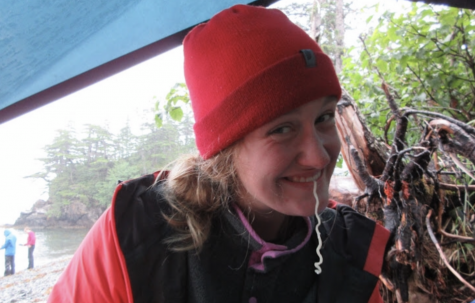 Ruby Taylor, Managing Editor
Ruby Taylor is a senior, and is currently in her sixth semester on Communicator staff. She loves all living things with every ounce of her being... except she hates creepy crawly crustaceans. She works as a barista at Argus Farm Stop, Mock Trials (yes it's a verb!) at CHS, and reads Reese Witherspoon's book picks in her free time. She is an INFP and her favorite word is cozy. She is a Gemini, but if you really want to understand her, recognize that she is a Pisces moon. She loves rain and the arb and her friends and taro milk tea.