Everybody Dies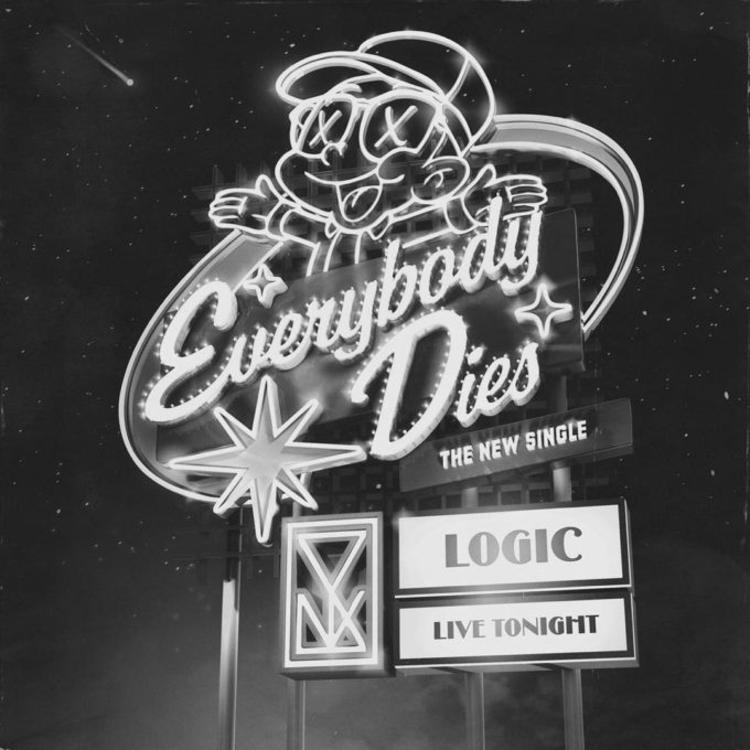 On September 7, 2018, rapper Logic released "Everybody Dies," the third single set to appear on his long-anticipated album, "Young Sinatra IV," which is expected to release on September 28th. Though its title seems simple and straightforward, the song itself is anything but.
On "Everybody Dies," Logic starts by explaining his childhood in a low-income neighborhood and how he never holds back on following his dreams. He then raps about how no one lives forever and finishes by encouraging listeners to make the most of their time on Earth. The song follows an existential but realistic theme and leaves an inspiring and motivating impression.
In the first verse, Logic raps about coming up from a humble beginning in suburban Maryland and looks back at his numerous achievements throughout his lifetime. "Grew up broke as f***, rich folks was adjacent / Maryland, starin' out the window for motivation" (Verse 1, Lines 1&2). Logic then goes into detail about his current life and mentions his five unreleased albums and the novel he plans to publish, as well as his empowering speech at the 2018 Grammy Awards. He also calls out other rappers who claim they hate him but idolize him at the same time.
The second verse focuses on the fact that everyone has a limited time on Earth, and Logic encourages his listeners to make the most of their life and live the way they want to. "Everybody dies deep within this world we live in, and not everybody tries, but everybody lies / You can't take money with you when you die so spend it and don't look back like an addict in recovery" (Verse 2, Lines 5&6). Logic persuades the listener to break loose from society and to be no one but themselves and says to "Do what you love," before you die like everyone else (Verse 2, Line 13). However, he also mentions being respectful to others because "We all the same underneath" (Verse 2, Line 10).
The instrumentals were produced by CuBeatz, a German production group consisting of two twin brothers, and 6ix, Logic's go-to producer. The song starts out with a short Sinatra-esque intro, a possible reference to the name of Logic's upcoming album. The song then quickly cuts to a repetitive synth melody, with a snare-heavy beat and a subtle sub-bass coming in a few bars later as the first verse starts. The chorus includes a sample from the documentary "Bruce Lee: A Warrior's Journey" which consists of narrator Doug Copsey saying "you are watching a master at work." This sample has appeared previously on Logic's 2012 mixtape "Young Sinatra: Undeniable."
Overall, "Everybody Dies" does not fail to impress and is another exciting look at Logic's upcoming album, "Young Sinatra IV." If you haven't already, give this song a listen, as well as "One Day" and "The Return," which are also set to appear on "Young Sinatra IV, "releasing September 28th.