Becoming a YouTuber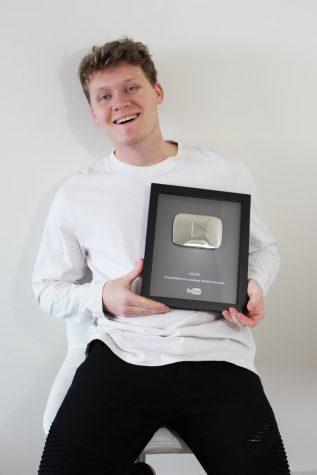 At the age of 21, James Riedel was jobless. The Rutgers graduate, who had majored in Journalism and media outlet, was just another kid anxious to start his career. He received a couple of job offers, but none of which had a salary he was content with. As a result, Riedel needed some sort of income while he was unemployed, and job searching. That's when Riedel decided to revive his YouTube channel (Jiedel), and upload a throwback video about the game, NBA2k6 (2006). This video, recorded in his dorm room, has now exceeded one-million views.
As a teenager, Riedel made many different types of videos. He began with World of Warcraft, then switched to making Halo montages and eventually comedic skits. However, none of these genres fulfilled Riedel, until he saw his own brother and fellow YouTuber Jesse, otherwise known as "Jesser", creating NBA 2k videos.
These videos intrigued James. Making videos on a sport he has enjoyed watching and playing since he was a child. Riedel, who prided himself on his video editing ability wanted to make videos a little different than his brother's. Instead of posting videos on the current NBA 2k, Riedel decided to make a video on the an old NBA 2k, and made a video titled- "OK…THIS IS THE WORST BASKETBALL GAME EVER!". This video catapulted his channel,  boosting him from just over 60,000 subscribers to a 100,000, in a month span.
Now Riedel is living in Southern California, with his brother, Jesse. With them are several other YouTubers and livestreamers, who all live together in a massive house equipped with a basketball court and swimming pool. Riedel is now working as a YouTuber, full-time. He uploads almost everyday, and is trying to improve with every video. Though this is not your typical nine to five job, there is still a lot of work put into creating each video. Because Riedel wants to raise the quality of each video, he spends between seven to eight hours creating each video. Of those, only two hours are spent recording; the other five to six are spent cutting clips and editing the footage.
"When you first start it's so fun to edit," Riedel said. "But now 2k can become a little monotonous." Because of this, Riedel occasionally makes different types of videos such as IRL basketball, and vlogs of many exclusive events.
Riedel's videos provide him with a consistent income and a job he enjoys. Yet, since many of his housemates are fellow creators, they are often traveling or editing their own videos. He sometimes gets bored and a little lonely, compared to the constant social interaction of college. To stay refreshed, Riedel is trying to get in better shape, so he can improve his basketball ability, on the real court.
Riedel aspires to continue his YouTube career throughout the next few years, but wants to branch out to creating different types of content. He plans to continue with the basketball and the sports theme, however, he wishes incorporate more real life basketball and vlogging. He hopes one day he can become a YouTuber that can upload whatever type of videos he enjoys, and be content with the result. Overall, Riedel wants to appreciate his career everyday, and enjoy wherever it may take him.
Leave a Comment
About the Writer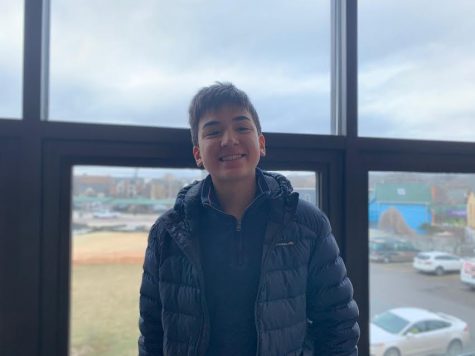 Ben Cooper, Journalist
Ben Cooper is a senior and this is his third year on the Communicator staff. Other than writing and editing articles, Ben enjoys playing basketball, participating in Mock Trial as well as  spending time with his two dogs. He is looking forward to writing all sorts of stories this year, in addition to learning and improving his writing as much as possible.