All In
Nebu Kiniza has been on the up and coming list for a while now. Kiniza was listed #18 on the 2017 up-and-coming list. His biggest hit, "Gassed Up", produced by MexikoDro, has accumulated 46 million views on YouTube, and 103 million plays on SoundCloud.
"All In," his most recent hit, which was released in August of 2018, already has over 300,000 plays on SoundCloud. If you enjoyed "Gassed up" or "Often," "All In" is the song for you. With Kiniza's relentless and catchy lyrics, you'll be singing "All In" everywhere you go. Kiniza's lyrics along with his melodic rapping make for a great song:
"When I pull up I'm always first never last
Got two hundred on the dash yeah you know
I'm all in.
Bout to blast though yeah I'm blast though
Yeah i'm talking astro, yeah I'm talking cash though."
When Kiniza starts the chorus, a distinct bass heavy percussion section jumps in. "All In" is based around an electronic sounding marimba and drums. Whether you are in a car, your room, or a party, Kiniza's "All In" is a catchy, melodic, and bass heavy song which will have you singing along in no time.
Leave a Comment
About the Writer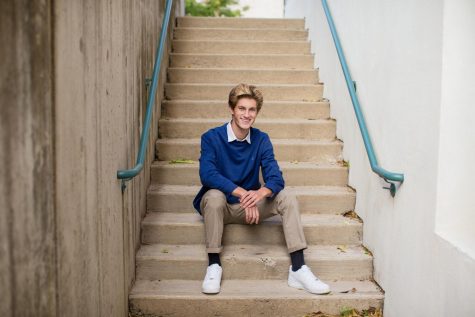 Josh Caldwell, Journalist
Josh Caldwell is a senior who has been on staff for three and a half years. He enjoys meeting new people and having conversations with strangers. He plays soccer for Liverpool International Academy and Skyline High School. Josh also loves long walks along Lake Michigan with his dog.