The 2018 MLS Cup
On Dec. 8, the Portland Timbers will face off against Atlanta United in contention for the 2018 MLS Cup. Atlanta will have the home-field advantage, as the final is being played in Atlanta's new and luxurious Mercedes-Benz Stadium. The Timbers won the cup three years ago in 2015, and have more experience than the this Atlanta United squad, who are currently in their only second year in the league. Although this is only Atlanta's second year competing in the MLS, they have successfully reached the playoffs as a high seed both years.
Not only has Atlanta accomplished two successful seasons, but they have also built up one of the largest and most devoted fan bases. Accumulating 53,002 spectators on average each game, Atlanta fans are clearly elated for the MLS Cup final to be played in their home stadium, which reaches a wild capacity of 75,000. The immense stadium is also home to the Atlanta Falcons, and will be the home of this year's Super Bowl LIII. On Sep. 17, 2017, 72,425 supporters attended one of Atlanta United's games, making it the single-game MLS record. The overwhelming crowd managed to register as the fourth largest soccer attendance record globally. Only being topped by Borussia Dortmund, Manchester United, and Bayern Munich –– some of the largest clubs in the world.
Similarly to Atlanta, Portland is home to another devoted fan base. Having been in the league five years longer, the "Timbers Army" has created their own traditions for their beloved team. Unlike a typical mascot most American sports teams have, the Portland Timbers have Timber Joey –– a "mascot" with a chainsaw. Any time the Timbers score at home in Providence Park, Timber Joey saws off a portion of a 12 ft. log, and it is passed throughout the stadium for fans to touch before it gets presented to the goal scorer at the end of the game. Although Portland's stadium can only hold 22,000 people, it does not limit the passion of their fans.
After earning a first-round bye in the playoffs skipping the knockout round, Atlanta has soundly eliminated every team in their way. They defeated New York City FC in the Eastern conference semi-final with ease, winning 4-1 on aggregate. After that game, followed the conference finals, where Atlanta played the New York Red Bulls, who have proven to be one of Atlanta's toughest opponents. Atlanta has been winless against the Red Bulls until their last meeting, where they took care of business again winning 3-1 on aggregate.
It was much closer in the West for Portland. After putting away FC Dallas in the knockout round, the Timbers faced their rival, the Seattle Sounders. It was two very close games in the conference semi-final, but Portland was able to edge out the victory in a penalty shootout. The only other team standing in the way of the final was Sporting Kansas City. A scoreless first leg led to an extremely exciting second leg in a 3-2 game, where the Timbers managed to eke out a crucial victory. It was a very different route to the final in comparison to Atlanta, but Portland rightfully earned their spot.
Key players for each squad will make the difference this Saturday at 8 p.m. Atlanta's most exceptional goal-scoring forward, Josef Martinez, will look to expand on his astonishing 31 goals already this season –– 9 more goals than the second highest scorer, LA Galaxy's Zlatan Ibrahimović. As for Portland, their star midfielder, Diego Valeri, will look to step up and attempt to win Portland their second MLS Cup.
Leave a Comment
About the Writer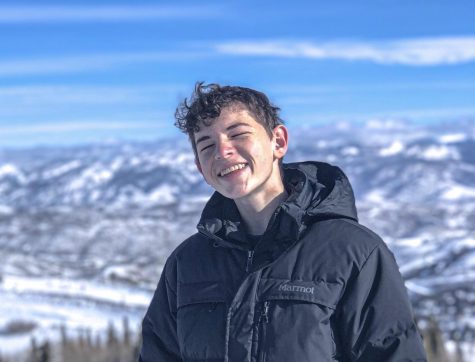 Dan Gutenberg, Web Editor-in-Chief
Dan is a senior and this is sadly his fourth and final year on staff. In class, you'll usually find Dan working hard on the website, editing someone's work or occasionally on SNO unproductively changing his admin color scheme just for fun. Outside of class, if he's not on the soccer field for Pioneer, he's most likely climbing, hiking, golfing, skiing or playing tennis. And he also remains convinced that he can beat anyone on staff in ping-pong, so feel free to lower his ego and challenge him to a match.