Tribe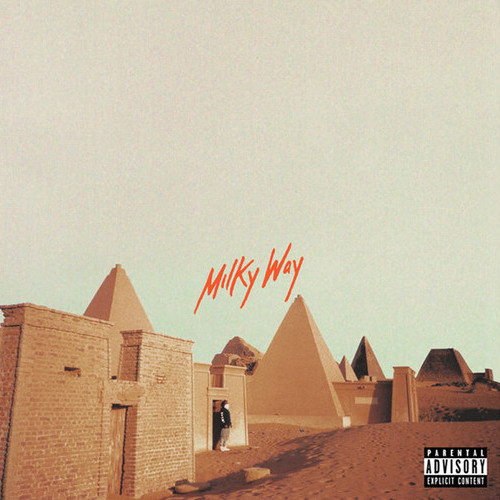 In 2018 the boundary between rap, pop and R&B is extremely blurred; with acts such as Brockhampton, Tyler the Creator and Anderson .Paak popularizing jazz infused, sing-song rap, there is a noticeable stylistic deviation from the rolling hi-hats and booming kicks of the Trap sound and a return to more melodic and acoustic roots.
While this style seems to be undergoing a renaissance, it was never gone, only temporarily eclipsed by more repetitive and ostentatious competitors.
Bas, a French born Queens native, has been active since 2011 and signed to Dreamville records since 2014. Bas can deliver uptempo and effortless bars on a hard bassline, but also transition into harmonies and hums over an acoustic guitar riff, a rap Goldilocks:
Not too trap, not too jazz, just right.
While Bas worked in J Cole's shadow for his first few years at Dreamville, his solo projects consistently charted. While his debut album "Last Winter" peaked at 103 on U.S billboard charts, his most recent project "Milky Way" reached 35th, and with it came one of his largest singles to date: "Tribe."
"Tribe," is a love song delivered with the energy of a J Cole, "2014 Forest Hills Drive," bonus track; heartfelt bars are delivered with assertive and punchy flows over a light Brazilian guitar sample. Both Bas and J Cole rave over a woman who they are not only in love with, but inspired by: "Girl, you share your truths with me and I find them true, a muse, you in the booth with me."
Bas's long term collaboration with J Cole pays off on this track. While Bas primarily praises a partner, Cole takes the time to shout out another important person in his life, himself:
God shuffled the cards, dealt me a hand with impossible odds
Put an obstacle course up
Look, and I conquered them all 
With minimal effort I'm fresher than sock in your drawer 
They spinning my records so heavy, I'm topping the Forbes
This song makes even the most distraught listener hum along, and its infectious optimism is hard to fight. This collaboration is just one of many impressive J Cole features this year. The partnership not only propelled Bas into the sightline of a more mainstream audience but it reaffirmed Cole as a lyrical powerhouse.
Leave a Comment
About the Writer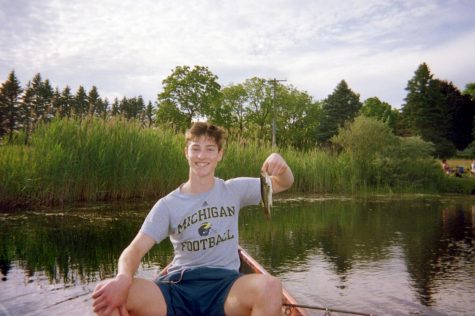 Jordan De Padova, Managing Editor
Jordan De Padova is a senior who splits his time between both Pioneer and Community High School. He is a Managing editor going into his third year on staff who loves to listen to, talk about, and write about music. Jordan owns 4 pairs of white Reebok shoes and is most proud of his position as "Line Leader" in Mrs. Gerhart's 5th grade class. In the future he hopes to scuba dive and produce a Billboard Hot 100 song, but as of right now he's enjoying Mock Trial and giving free rides.