Broken, but not defeated
The only thing Neva Siers could think about was the pain.
She was in one of her last regular season softball games, running to second base, when she dug her cleat into the ground and fell. She didn't know exactly what had happened, and neither did anybody else. It wasn't until after the play, when everyone was going back to their positions, that they realized she was still on the ground. The trainer ran out to Siers, and asked, "Are you okay?" All Siers could manage to say was, "it hurts."
When Siers tried to stand up, with the help of the trainer, she fell right back down. "I can't do it," she cried. "It hurts too much." Another trainer came out, driving a gator utility cart; they lifted Siers into the back, and drove her off the field.
Later that day, the x-rays results came back. Although it wasn't broken, the doctors said she had a serious sprain. This was the second time Siers had been injured this season. Her first injury had her out for a few games; this one had her out for the rest of the season.
"It was super irritating," Siers said. "I wanted to play so badly, but I could barely even walk."
The worst part about her injury was that it happened in the last couple weeks of the season. This meant that when her team won the city championship, she was in the hospital, learning about it through a text.  Siers also missed the chance to play at the regional and state competitions. And while her teammates were playing, all she could do was watch.
Siers was on crutches for the next two weeks after her initial injury. When her team practiced, she was sitting in the dugout. And when they were losing in their final game of the season, Siers could only watch.
"It was one of the worst feelings," Siers said. "Watching my team lose while I could do nothing."
After the season, Siers started physical therapy."I was in physical therapy for the next three months trying to get my ankle back to normal," she said.
Following the three months, Siers was finally able to return to the softball field for the first time. And although she was a little rusty at first, she got the hang of it after a few practices. Then, before the fall of this year, Siers was named captain of her softball team.
Looking forward to this spring, Siers has high hopes for her team.
"Although we lost a lot of seniors last year, I really think we can do well this spring," Siers said. "We have a lot of incoming freshman with a lot of potential this year. I'm really excited."
Leave a Comment
About the Writer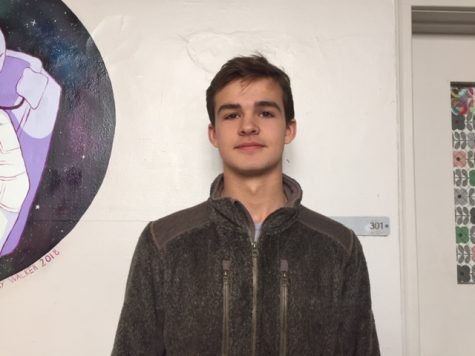 Owen Kelley, Journalist
Owen is a junior at Community High. He enjoys writing, playing sports and spending time with his family. Owen is a very friendly person and loves to try new things. This is his second year on The Communicator and he mostly writes sports articles.