Summertime Magic
In the dead of winter, what everyone needs most is a taste of summer.
"Summertime Magic" by Childish Gambino is a cross between a Caribbean radio hit and a passionate ballad; in Gambino's words, "whatever it is, it feels like summer." Gambino abandons the uptempo flows and gaudy one liners that fans loved on tracks like "Bonfire" and "Sweatpants" and replaces them with more amorous lyrics more stylistically comparable to his most recent full-length project, "Awaken, My Love!"
"Summertime Magic," depicts Gambino head over heels for a woman.
You are my only one
Just dancin', havin' fun
Out in the shinin' sun of the summer
Of the summer
Obviously, Gambino's love story takes place in the summer, which he cites as a cause of his romantic behavior. While initially, summer was a temporary feeling that Gambino experienced independently from the woman, he realizes that the woman herself instills in him the same elated feeling as the summer does.
Is it summertime magic
That makes me wanna dance all night long
It's your summertime magic
Make me feel this way, got me boo'd up
In this song, summer represents euphoria and love, something relatable to those of us living in sub-zero weather.
The vocals and instrumental are both light and uplifting and the song can put you in a good mood regardless of the season. Between his television, film, and musical success in 2018, 2019 has the potential to be another huge year for Gambino.
Leave a Comment
About the Writer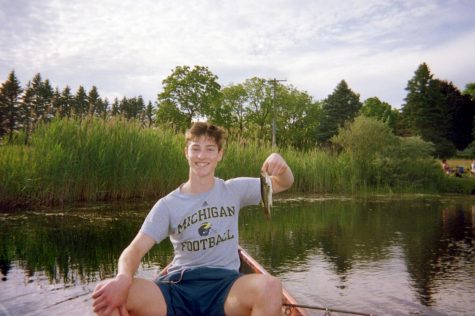 Jordan De Padova, Managing Editor
Jordan De Padova is a senior who splits his time between both Pioneer and Community High School. He is a Managing editor going into his third year on staff who loves to listen to, talk about, and write about music. Jordan owns 4 pairs of white Reebok shoes and is most proud of his position as "Line Leader" in Mrs. Gerhart's 5th grade class. In the future he hopes to scuba dive and produce a Billboard Hot 100 song, but as of right now he's enjoying Mock Trial and giving free rides.