Raising money for Skyline crew scholarships through homemade dinners
The smell of caramelized onions and sweet dough filled the air as Mira Simonton-Chao and Ella Edelstein hurriedly cooked steamed buns before crew practice. They left when they were halfway done — leaving the buns in the oven. When they got back, they snacked on one of their first of many homemade meals.
Cooking and leaving for practice became like clockwork for the two, who relished in the time they spent together.
Simonton-Chao and Edelstein met through Skyline crew their freshman year and have stuck with each other since. Outside of the kitchen, Edelstein and Simonton-Chao credit much of their own friendships and growth to Skyline crew and their coach Kit Bennett, who fosters a unique, supportive and trusting environment for its rowers.
"Kit makes it a very special place," Simonton-Chao said. "You can physically see the way we hold ourselves and take accountability when we row. It gives you a community that you can always rely on."
Skyline crew is also unique in that it offers scholarships to its rowers. And for a sport like crew, scholarships provide great padding for those who cannot afford components of it. Crew requires the purchasing of large boats regularly – a new eight-person boat can be up to $20,000 for the team – as well as renting out spaces to row in the wintertime and inclement weather. A rower's due for the winter season is $575; during the spring season, it is $475.
This is where the scholarships come in. Bennett, the coach for Skyline crew, estimates that out of the 70-80 rowers, eight to ten of them receive scholarships in some form, whether it be a fully-paid plan or a certain percentage taken off from dues. In an average year, about $10,000 goes to financial aid; they have not turned away any families and highlight that it is a non-invasive process — meaning no proof of tax returns or assets are needed — to obtain a scholarship.
However, the team must find ways to independently fundraise for these scholarships, most notably with their annual Erg-athon at Plum Market: a fundraising day where every member of Skyline crew splits up two 12-hour shifts erg-ing (rowing on a rowing machine) at Plum Market in front of shoppers in an effort to raise money to cover the cost of crew. Before the event, Simonton-Chao usually found herself typing up emails to her relatives asking for money to supplement the Erg-athon, usually with no avail, which she speculates happened because people weren't receiving anything in return for donating.
To combat this nonresponse, Edelstein and Simonton-Chao had an idea: why not combine their love for cooking and crew by cooking a big dinner to raise funds?
Simonton-Chao estimates that they need about 40-50 people to come to the Ann Arbor Friends Meeting House on March 16 to make a profit. The Quaker meeting house is serving as the dining hall for their dinner, and they are getting all of their food from locally sourced options: meat from Sparrow Market, and produce from Argus farm stop and Way One Market.
The menu is a three-course meal with dessert. For appetizers, Edelstein and Simonton-Chao are preparing an option of a cheese plate with fresh homemade bread or a winter salad. For the entrée, the options are shakshuka, roasted rosemary chicken and garlic and lemon greens. The dessert option is a coconut trifle with banana and raspberry. The dinner will be partially sourced from local farms and stores around Ann Arbor like Argus Farm and Sparrow Market, where Edelstein and Simonton-Chao work respectively.
Simonton-Chao and Edelstein are most excited to cook rosemary chicken, as well as the many vegan and vegetarian options. They also hope that many fellow high schoolers attend the event, to promote cooking for themselves and the wonders of cooking for those who might be less experienced in doing so.
"It's a culmination of everything we do in our life: we cook, we have dinner with our friends and we row," Simonton-Chao said.
Bennett, Simonton-Chao and Edelstein hope that raising money for scholarships will allow other students to experience the trusting and communicative environment of Skyline crew without financial burden restricting them.
"You don't have to play a sport in high school, right?" Bennett said. "But we hope [being on the team] can turn these young adults into strong women and men regardless if they row in the future. It's [through] a holistic approach to coaching that creates trust which permeates through the team."
You can register for a meal at washtenawrowingcenter.wufoo.com until March 14. Adult meals are $25, student meals are $15 and a special family price of $65 with delivery.
Leave a Comment
About the Writers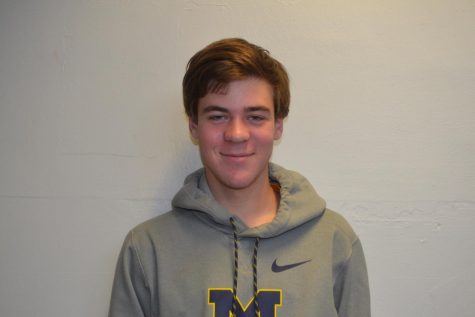 Josh Martins-Caulfield, Journalist
Josh is a junior at Community and is in his first year on Communicator staff. When he's not playing soccer he's usually watching Parks and Recreation or football. He hopes to get past his fear of tornadoes soon, but that probably won't happen. He's also willing to hear any suggestions of good shows to watch.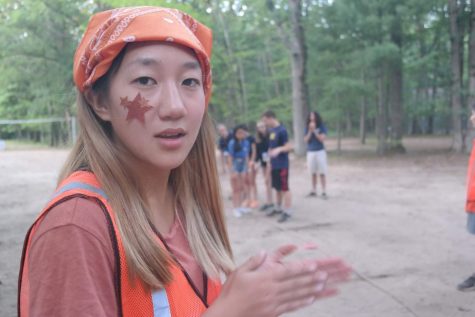 Gina Liu, Website Editor-in-chief
Gina Liu is a senior and is currently serving as a co-Website Editor-in-chief for the second year. She hopes that her experiences junior year will help guide her not only in web design/management but in life. She still loves mockumentaries, playing cello and playing varsity tennis over at Pioneer in the springtime. Additionally, she has problems remembering to drink water, and problems remembering things in general. She also placed second in The Communicator's first "Sliced" challenge.