Why NCAA basketball players need to be paid
The NCAA Division 1 Basketball Tournament, or "March Madness" is nearly upon us and college basketball will soon be on numerous TVs for many hours a day. Players like Ja Morant, Zion Williamson and Carson Edwards will be featured on arguably the biggest stage in college athletics. But while many fans are filling out their brackets, they need to remember that the players on these teams will not receive a dime.
Nine hundred million dollars. That is the average revenue the NCAA receives every year, through the 67-game tournament that will commence on Tuesday, Mar. 19. Although this sum may seem large, it does not take into account the travel cost fans pay or all the economic benefits these games are expected to provide for the host cities. These games do so much for the economy, yet the players do not receive anything from them.
Though these athletes are students and must maintain adequate grades, they also practice and travel an absurd amount. In the U.S., if someone is working at least 30 hours a week they are considered to be working full-time. Considering that these athletes spend 40 hours a week on average of school work and over 40 hours a week on athletics, it really puts it into perspective that these sports are not just extracurriculars — they are the lives of these students.
The Duke Blue Devils star forward, Zion Williamson, is a 6'7, 285 pound 18-year-old from Salisbury, North Carolina. The ACC player of the year and the projected number one pick in this year's NBA draft took the court on Feb. 20 preparing to tip off against the North Carolina Tar Heels. It was a big game, and tickets cost a minimum of $2,989 each the day before the game. The most expensive price for a ticket sold for this game was an astonishing $10,652. As a result, this game generated an absurd amount of money for not only Duke University, but also for ESPN.
Many celebrities including the former president, Barack Obama, were at Cameron Indoor Stadium for this highly-anticipated game against the Tar Heels. But only 30 seconds into the game, however, Williamson blew out of his show and went down with an injury that would cause him to be unable to play for the next 21 days. This incident was much more serious than just missing a few games; if it jeopardizes his draft stock, it may have cost the 18-year-old millions of dollars.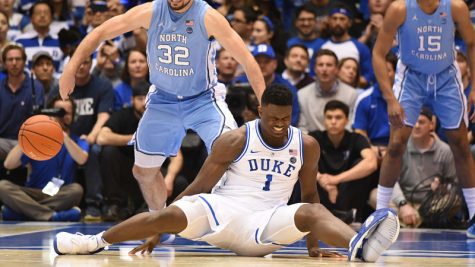 The injury sparked a lot of buzz in media. "College basketball and the NCAA is bulls**t," Golden State Warriors center DeMarcus Cousins, said on the Williamson situation.
The NCAA is a multibillion-dollar business that pays its players nothing. High School basketball players are not allowed to go straight to the NBA, which essentially forces them to risk injury while playing college basketball. To add to this, coaches, athletic directors and staff make extremely large salaries –– Krzyzewski, Williamson's head coach, currently makes $8.9 million per year, which is all thanks to the unpaid players' success.
Education is important, but these players will not be able to play basketball forever. At minimum, players should be fairly compensated for all they do for their respective universities. The NCAA was fortunate that Williamson's injury was very minor, but maybe next time it will not  be. The NBA is considering allowing players to declare for the NBA draft right after high school, if players continue to not want to play in college. If this is allowed, college basketball could potentially become irrelevant.
Leave a Comment
About the Writer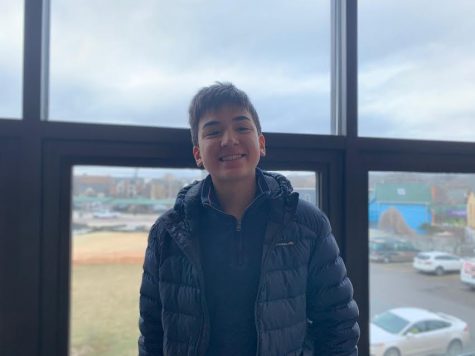 Ben Cooper, Journalist
Ben Cooper is a senior and this is his third year on the Communicator staff. Other than writing and editing articles, Ben enjoys playing basketball, participating in Mock Trial as well as  spending time with his two dogs. He is looking forward to writing all sorts of stories this year, in addition to learning and improving his writing as much as possible.