The secret behind a 15-year-old's near perfect bracket
At 6 a.m. CHS sophomore Nate Mosher woke up just days before the commencement of the 2019 Men's NCAA Basketball Tournament. After failing to fall back asleep, he decided he might as well make another March Madness bracket. Just 19 days later, the bracket he made in just a matter of minutes was placed as the 86th best bracket out of ESPN's Tournament Challenge.
What Mosher originally thought of as a "throwaway" bracket ended up 86th out of the 17.2 million brackets filled out on ESPN, and it gave Mosher the satisfaction and bragging rights of placing far better than countless experts, analysts and other participating college basketball fans around the country.
Mosher joined in with millions of college basketball fans when he filled out his own bracket predicting the outcomes of all the games in the highly-anticipated weeks of March Madness. For the last five years, he had made his predictions; each years' brackets highlighting some unpopular upsets correctly called and other key predictions, but none of which came close to what he did this year.
But what is arguably more impressive than his placement was his unorthodox strategy for picking the games. His success came in the simplicity and lack of reasoning for each of his picks. For instance, Mosher chose five seed Auburn over one seed North Carolina solely because he had one seed UNC winning in all of his previous brackets, and he wanted to differentiate his picks.
"[My secret is that] it takes a lot of luck, a whole lot of luck," Mosher said. "This was the only bracket that I didn't check over and I believe the more you look at your bracket, the more you are going to get in your own head about it. You should go with your initial thoughts."
In addition to picking Auburn over North Carolina, Mosher chose 13 seed UC Irvine over four seed Kansas State only because he thought Kansas state had "limped" into the tournament. He also picked against his beloved Michigan Wolverines when they faced the runner up Texas Tech Red Raiders as he noticed that the Wolverines had been an up-and-down team all regular season, and he expected this trend to continue.
He predicted that the Red Raiders would advance to the Final Four, where they would face the Michigan State Spartans. He believed that as a whole, the Spartans were the better team, but he could not bearto see his arch-rival in the National Championship, so he went with the Red Raiders once again to advance to the final game of the tournament.
Their opponent in this game took much less thought, as he picked the Virginia Cavaliers from the Midwest Region. In addition to the cavaliers being a number one seed, Mosher's grandmother lives in Charlottesville, Virginia and is an avid Cavalier fan. This relationship led him to pick the Cavaliers to advance to the Final Four, and then beat Texas Tech to become national champions.
Seconds later, Mosher submitted the bracket.
16 days after his predictions, the Cavaliers escaped the Auburn Tigers in the Final Four by one point, by virtue of a missed double-dribble in the final minute of the game. Nevertheless, the Cavaliers advanced to the national championship game where they would play the Red Raiders, following their impressive win over the Spartans.
Mosher had watched at least a portion of all 62 games, but it was now down to the 63rd and final game of the tournament. The decision on who to pick for the championship was made in seconds, and now after hours of watching and rooting for both teams, Mosher knew that the fate of his bracket fell in the hands of the Cavaliers. Courtesy of a De'Andre Hunter three pointer, the Cavaliers were able to edge out the Red Raiders and cut down the nets in Minneapolis to claim their school's first national championship. Thanks to Virginia's miraculous championship, Mosher capped off a near perfect bracket and claimed the 86th spot in the ESPN Tournament Challenge
Although he did not make any money or claim any internet fame, Mosher now has the satisfaction of completing a near-perfect bracket, something few college basketball fans can say.
Leave a Comment
About the Writers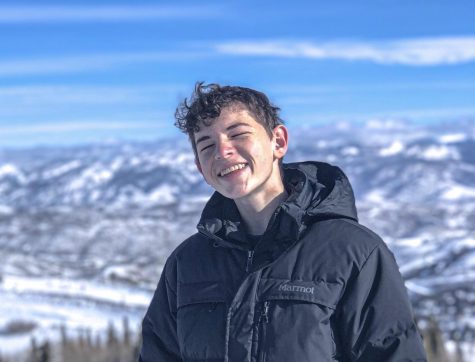 Dan Gutenberg, Web Editor-in-Chief
Dan is a senior and this is sadly his fourth and final year on staff. In class, you'll usually find Dan working hard on the website, editing someone's work or occasionally on SNO unproductively changing his admin color scheme just for fun. Outside of class, if he's not on the soccer field for Pioneer, he's most likely climbing, hiking, golfing, skiing or playing tennis. And he also remains convinced that he can beat anyone on staff in ping-pong, so feel free to lower his ego and challenge him to a match.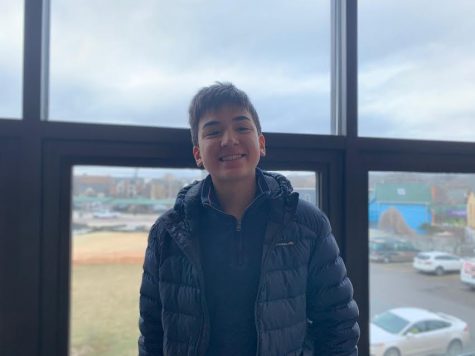 Ben Cooper, Journalist
Ben Cooper is a senior and this is his third year on the Communicator staff. Other than writing and editing articles, Ben enjoys playing basketball, participating in Mock Trial as well as  spending time with his two dogs. He is looking forward to writing all sorts of stories this year, in addition to learning and improving his writing as much as possible.