Beth Portincasa finds her place in the art room
A student rushed through the art room door asking for advice on her current project. Assisting the student as she hurriedly organized the room, Beth Portincasa was already multitasking at 9:30 in the morning.
"They're keeping me busy," Portincasa laughed as she reflected on her experience so far as Community High School's new art teacher.
After switching schools several times, from Dearborn to Belleville to all over Ann Arbor, Portincasa is excited to settle down at CHS and stay awhile. After student teaching at CHS under Steve before beginning to teach on her own in 2006, she knew how special the school was and that she wanted to eventually return.
"When the job opening came, I knew it was time [to stop moving around]," Portincasa said. "I love the freedom and creativity that come with alternative education."
Portincasa is an artist herself, although with a full-time job and two small children, she rarely has time to work on her own creations. Her art form of choice is sculpture: she enjoys casting, bronzing, and making works of stainless steel. She plans on teaching some of her sculpting techniques at CHS in Ceramics class this semester, and Salvage Art throughout the winter and spring.
CHS students have made Portincasa feel welcome and at home.
"Even the parents have been supportive," Portincasa said. 
There have been multiple unexpected moments that have solidified Portincasa's appreciation for her new school.
"We were doing a little portfolio design in class and I just thought yes, this is why I came here—these kids are just rocking out," Portincasa said. "I feel like I can push these kids to work on seriously cool stuff. It has been a long time since I have taught people who are so ready to learn, and it is keeping my eyes open in the art world to see what I can bring to the classroom."
Leave a Comment
About the Writer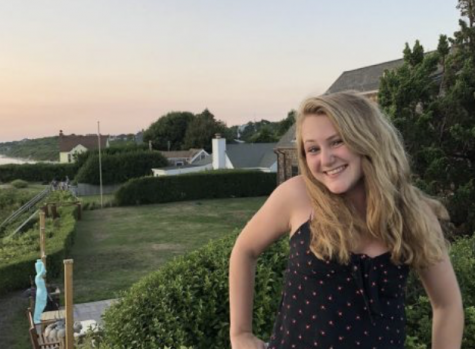 Chava Makman Levinson, News Editor
Chava is a senior, and is so happy to be starting her second year on staff and first as News Editor. Outside of writing articles, she loves hugging her dogs, collaging in her journal, and drinking way too much coffee (in reusable cups, of course). She joined the Communicator because she believes in the importance of telling peoples' stories, and in staying informed about what is happening in the world around you.