Michigan basketball preview
On May 13, 2019, John Beilein signed with the Cleveland Cavaliers, leaving the maize and blue after a 12-year coaching campaign. During his time in Ann Arbor, Beilein became the winningest coach in Michigan basketball history, along with leading the Wolverines to two Big Ten championships and two Final Four appearances. Due to Beilein's tremendous success with the program during his campaign, Wolverine supporters and alumni were in full panic mode as they awaited the news on who their next head coach would be. 
On May 22, their wait was over. Two-time NBA champion and Wolverine alum, Juwan Howard, signed a five-year contract with the university. The former Fab Five member was previously an assistant coach with the Miami Heat until he received the job offer. 
Eight days later, Howard was in Ann Arbor where he was officially introduced as the head coach of the team. His emotion showed. 
"I said I wasn't gonna cry," said Howard in an ESPN interview. "I guess that never happens when you're excited about something so special to you that means so much." 
Five months later, Howard has already made a tremendous impact on the program. In a relatively short span, Howard was able to land the recruitment Franz Wagner, the younger brother of former Wolverine and current Washington Wizard, Moritz Wagner. He was also able to keep four-star prospect Cole Bajema as a Wolverine, as many speculated he would decommit from Michigan due to the coaching change. Along with scoring these two recruits for the upcoming season, Howard also landed two ESPN-top 100 players in the class of 2020, including the No. 7 ranked Isaiah Todd, who is the highest-ranked high school basketball player ever sign with the program.
Though Howard has a premium of incoming talent coming to Ann Arbor in upcoming years, many fans wonder how it will translate to the court. Howard's only coaching experience was as an assistant coach for the Heat, thus never having close to the expectations and pressure that come with being a head coach at the highest level of college basketball. 
Even with this inexperience players seem to fully trust Howard's coaching, as senior Xavier Simpson along with his teammates has faith and confidence in coach Howard. "His resume speaks for itself. I mean it's coach Howard. I just trust him, he didn't have to really earn it," Simpson said on media day. 
Michigan played their first and only exhibition game on November 1, against Saginaw Valley State, with the Wolverines being victorious 82-51. Still, without three key starters from last year: Charles Mathews, Jordan Poole and Ignas Brazdeikis, fans wonder how the team will fare against top competition. 
No one knows the answer to this question just yet, but Coach Howard has assured fans that they are going to focus on one game at a time. With only one skeptical win under Howard's belt with a score 79-71, against an Appalachian State team that went 11-21 last season. Howard and the Wolverine's will face their first real test of Nov 12, where they will face the Creighton BlueJays, to give fans a taste of what is to come for the upcoming year. 
Leave a Comment
About the Writer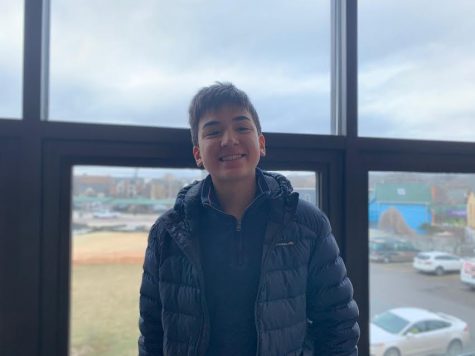 Ben Cooper, Journalist
Ben Cooper is a senior and this is his third year on the Communicator staff. Other than writing and editing articles, Ben enjoys playing basketball, participating in Mock Trial as well as  spending time with his two dogs. He is looking forward to writing all sorts of stories this year, in addition to learning and improving his writing as much as possible.