Michigan Football: What must be done moving forward
Back in August of 2019, the college football season was only days away and the Michigan Wolverines were the consensus favorite to win the Big Ten, according to ESPN. As Jim Harbaugh was gearing up for his fifth year with the program, many experts anticipated that this was the year the Wolverines would finally get over the hump. Analysts hypothesized that a Big Ten Championship was in store for the Wolverines, being their first championship since 2004, under Lloyd Carr. 
A promising 2018 campaign where the Wolverines began the year 9-1, ended in disappointment. The Wolverine's lost their final two games in blowout fashion, losing by twenty-plus points to both opponents. Fans and analysts believed that Quarterback Shea Patterson's senior season would be different.
Wolverine supporters hoped that their team could put the pieces together. That Harbaugh could take the eighth best recruiting class in the nation and pair them with a senior quarterback to create a team that could compete for a national championship. As the clock ran out in the Big House on Nov. 30, 2019, it was clear how misguided these expectations had been.
With over six minutes remaining in the Big House, Buckeye running back JK Dobbins had capped off a 211 yard rushing performance with a 33 yard touchdown run, making the score a staggering 56-27. The once-packed Big House was now dominated by a sea of red and empty seats, as once enthusiastic Wolverine fans walked gloomily toward the exit.
A rivalry deemed by former Buckeye coach Urban Meyer as the "greatest rivalry in sports" had once again disappointed. The Buckeyes had not only been victorious in the past eight meetings, but as of late the Buckeyes have embarrassed the Wolverines, outscoring them by a combined 52 points in the last two games.
Another disappointing and mediocre regular season for Wolverine fans, caused many to  plead for a change to the coaching staff dominated the media. Many look at Harbaugh as the primary issue, but in my eyes, the main problem lies with defensive coordinator Don Brown.
Since signing with the program in 2016, Brown has been mistakenly made out to be an elite defensive coordinator when the numbers simply do not back this up. Though Brown may express an extreme amount of emotion on camera when speaking with his defense, his statistics give clarity on why the Wolverines has been unable to surpass mediocrity. 
Since signing with the program in 2016, Brown has given up a staggering 33.4 points a game to teams ranked in the top 10. The eight-touchdown performance against the Buckeyes was not an anomaly; rather it was a result of an over-aggressive, undisciplined defense of which Buckeye quarterback Justin Fields was able to pick apart with ease. It is unreasonable to expect an offense to produce such prodigious point totals on a consistent basis, illuminating why Harbaugh has struggled against elite teams during his tenure. 
A change must be made if the Wolverine's are going to be successful moving forward. Regardless of the result of their bowl game, I firmly believe Don Brown must be fired this offseason. The future of Michigan Football and the legacy of Jim Harbaugh depend on it. 
Though many supporters have begun to look toward next season, the Wolverine's will face one more opponent in an upcoming bowl game on New Year's Day, against the powerhouse Alabama Crimson Tide. The team will hope to end Patterson's Wolverine career with a victory, to end what has been a relatively disappointing 2019 season on a high note.
About the Contributor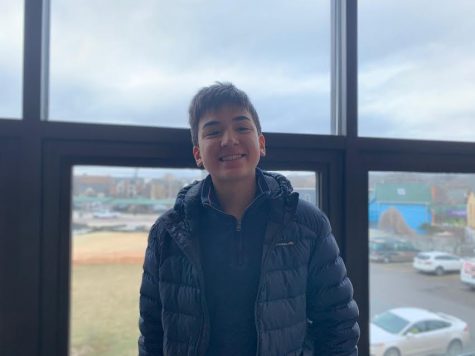 Ben Cooper, Sports Editor
Ben Cooper is a junior and this is his third year on the Communicator staff. Other than writing and editing articles, Ben enjoys playing basketball, participating in Mock Trial as well as spending time with his two dogs. He is looking forward to writing all sorts of stories this year, in addition to learning and improving his writing as much as possible.