Ever heard of the University of Farmington?
"We are very excited about welcoming you to the UF community and helping you achieve your academic goals. You'll find UF to be a vibrant and growing institution where students, faculty and staff enjoy a challenging and collaborative environment. UF has a rolling admission process and operates on a quarterly academic calendar. Students are encouraged to apply early to ensure a smooth transition to UF." 
Above is a statement from the website of the University of Farmington (UF) which has since been taken down.
Off of Northwestern Highway in Southeast Michigan, just south of 13 Mile Road, you will find the University of Farmington. Complete with buildings functioning as a campus and a promise of a "unique educational experience," the institution sounds like an ideal place to receive an education.
UF reached out to foreign-born citizens, most of whom were from India, and told them that they would be given an advanced education without the need to have proper visas. Upon arrival, 600 foreign citizens were surprised to find a lack of educators. Instead of education, they were met with a campus staffed by Homeland Security Officers. 
The officers created a false pretense for these illegal citizens to remain in the United States by actively recruiting them to enroll as part of a "pay to stay" scheme. Instead of using tax dollars to go toward health care funds or financial aid for legitimate colleges, the federal government spent the money on a building and undercover officers aiming to lure foreign citizens into arrest. 
Over the course of two years, from February 2017 to January 2019, the defendants schemed to plan this under-cover operation. 250 students have been arrested since January on immigration violations by the U.S. Immigration and Customs Enforcement (ICE), 80 percent of whom have been forcibly removed from the country. The officers have also collected fees up to $12,000 for "tuition" per student.
Almost every recruiter who organized the scheme has been criminally charged and will serve jail time. They are being accused of helping enroll these students in exchange for cash, kickbacks and tuition credit. 
About the Contributors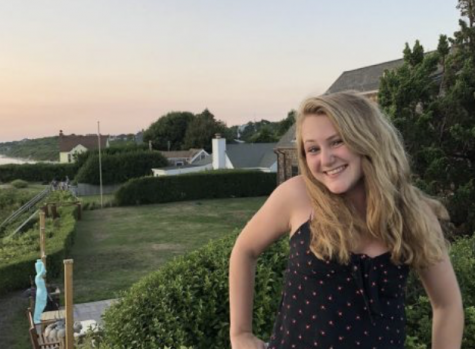 Chava Makman Levinson, News Editor
Chava is a senior, and is so happy to be starting her second year on staff and first as News Editor. Outside of writing articles, she loves hugging her dogs, collaging in her journal, and drinking way too much coffee (in reusable cups, of course). She joined the Communicator because she believes in the importance of telling peoples' stories, and in staying informed about what is happening in the world around you.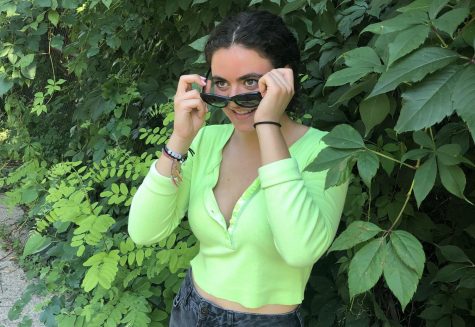 Jenna Jarjoura, Web Editor-in-Chief
Jenna is a senior at Community High and is excited to start her fourth year on staff. This year she is part of the Web team. When she's not writing, she can be found on the soccer field during the week and Dairy Queen on the weekends! Other free time has been spent reading, coloring, running, listening to all sorts of music, and watching countless hours of Tiktok. She also spends way too much time saying the word "bruh" which she has never and will never grow out of.