Luke Andoni-Savas
I performed "What if I Never Get Over You" in Future Stars finals as a duet with Pioneer senior Talia Milliman. This was Talia's first performance, her first time on stage. We got to know each other's voices and ended up collaborating well. I enjoyed singing that song with her. We got to finals as a Wildcard, which was pretty crazy, I thought I wouldn't get in, and I was so happy I did. I went out to dinner with my family after. [I enjoy singing because] I think that people could hear the song I performed on a day when they need to hear that message –– it could lift them up, or speak to them at that time. It could relate to them, and what is going on in their life and I want to give them that moment.
About the Contributors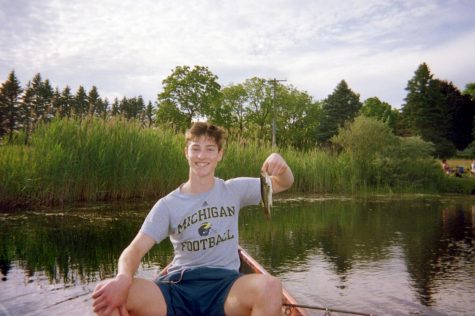 Jordan De Padova, Managing Editor
Jordan De Padova is a senior who splits his time between both Pioneer and Community High School. He is a Managing editor going into his third year on staff who loves to listen to, talk about, and write about music. Jordan owns 4 pairs of white Reebok shoes and is most proud of his position as "Line Leader" in Mrs. Gerhart's 5th grade class. In the future he hopes to scuba dive and produce a Billboard Hot 100 song, but as of right now he's enjoying Mock Trial and giving free rides.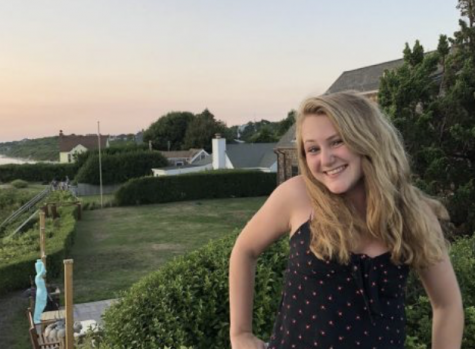 Chava Makman Levinson, News Editor
Chava is a senior, and is so happy to be starting her second year on staff and first as News Editor. Outside of writing articles, she loves hugging her dogs, collaging in her journal, and drinking way too much coffee (in reusable cups, of course). She joined the Communicator because she believes in the importance of telling peoples' stories, and in staying informed about what is happening in the world around you.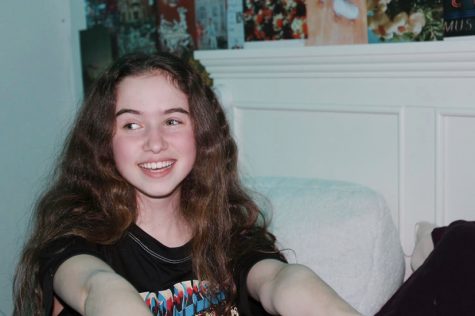 Scarlett London, Activism Columnist
Scarlett is a sophomore and this is her second year on staff. When she's not playing with her very small dog or scrolling through TikTok, she loves eating popsicles, going downtown with friends, watching Criminal Minds, doing paint-by-numbers, and using semicolons. She also loves dancing and spends time every day either at the dance studio or in her basement practicing. Her favorite part of journalism is how influential a good quote can be. She also loves seeing an article she wrote in a magazine because it makes her feel important.