Molly Maloy
My biggest struggle is having enough time. I row, so I have practice every day, and I'm also babysitting a lot, and I'm on the Youth Advisory Council at the YMCA… going from Community to Washtenaw to Pioneer and then the Y… it's a lot. Mostly it feels like I can't have any time that's just for myself; whenever I sit down, I'm like, 'Okay, what do I need to be reading? What problems do I need to be working on?' That's a stressful state to live in. I feel like I can't really focus on, like the individual things that I like because I'm thinking about everything else. [For self care] I like to color calendars, like those free print-out calendars, and then I write things I'm looking forward to. It helps. 
About the Contributors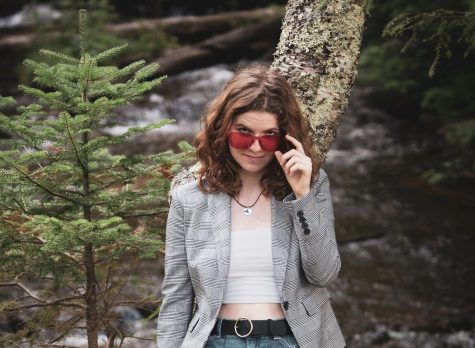 Zoe Buhalis, Print Editor-in-Chief
Zoe Buhalis is a Print Editor-in-Chief for The Communicator. It is her third year on staff and she is in her final year of high school at Community. When she's not conducting interviews or working on magazine designs, you can find her working on her Mock Trial crosses or listening to music in her hammock by the river. She loves getting up early to watch the sunrise, especially when there are exceptional clouds.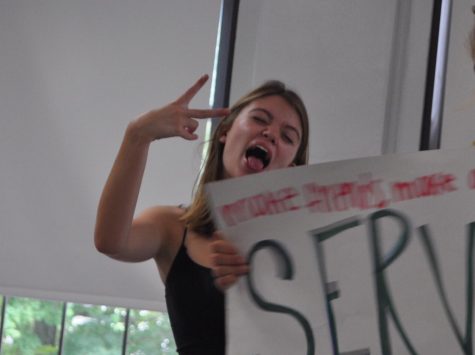 Paige Duff, Web Editor-in-chief
Paige Duff is a senior in her fourth year on Communicator staff, and one of three wonderful Web Editor-In-Chiefs. Her greatest skill is the ability to spin any fortune cookie slip, horoscope, or Magic 8-ball answer in a positive way. Paige loves the planet with her whole heart, and most of the people on it. She also loves car-singing and car-dancing — she does not love car-driving. She's looking forward to a magical year!