CET takes on 'The Tempest'
After learning of CET's winter show, Loey Jones-Perpich was skeptical. 
"When he announced the season I was like 'what?,'" Jones-Perpich said. "I didn't really see a purpose in it. I thought, 'I'll just take the winter off. Maybe I'll be less stressed out if I just don't do 'The Tempest.'" But after the mass meeting and the beginning of rehearsals, Jones-Perpich had a change of heart. 
"I learned that we were doing it in the round," she said. "That changed the game for me." This means that the audience will be sitting on all sides of the stage. This is a huge logistical challenge, because props and actors have to be seen by everyone on all sides. It also is difficult to light the stage, and can be overwhelming for the actors. 
"It's such a cool and challenging opportunity," Jones-Perpich said. "I thought, 'Yeah I can't pass this up.'" 
One thing she loves about CET is their willingness to take on a challenge. Jones-Perpich noticed how no other high schools would choose to take this on, but because of the engaging environment and smaller space at CHS, CET has decided to put in the extra effort to make the show more interesting.
"Because we don't have much space to work with, we have to use it creatively," she said. "I think it's definitely a more intimate environment to work and watch in."
Per usual, CET is putting their creative spin on this old Shakespearian classic. This time, they are using a more futuristic setting in an attempt to modernize it. 
"We are basically in a world being overtaken by plastics," Jones-Perpich said. "Throughout the show you're gonna see more plastic washing up on the shore, especially when people come from the mainland." These innovative twists are part of why Jones-Perpich has continued CET for so long. 
Since freshman year, Jones-Perpich has done many shows with CET –– both backstage and on stage. This time, she has taken on an important role behind the scenes. 
"I'm assistant director, which is really exciting for me," Jones-Perpich said. "I want to go to college and study theater and have a career in this field so it's really cool to get the experience and see multiple aspects of the show." 
In an effort to refresh 'The Tempest,' the main character was changed from a male to a female. This role is portrayed by Judith DeWoskin, an english teacher at CHS. 
"It's been fun to work with Judith," Jones-Perpich said. "She totally changes the dynamic of what I've known for the past four years of rehearsal here." Prior to this show, CET has been solely focused on performing entirely with the students. This change of pace has changed the experience for the students. 
"I like having her here," Jones-Perpich said. "But it's definitely a shift in the vibe."
Lily Sickman-Garner is the understudy for Dewoskin, and will be playing the role for two performances. Sickman-Garner and Dewoskin have been working together a lot on the role. 
"They play off each other a lot but they're also so different," Jones-Perpich said. "It's very cool to see that dynamic."
The previous show CET put on was School of Rock. The differences between these two shows are substantial.
"It's cool to have such contrasting shows," Jones-Perpich said. "You get to access all of these different parts of yourself." 
The shows are opposites not just in the plot, but in the cast as well. 
"There are a lot of people that are playing leads in this show that didn't have leads in 'School of Rock.'" Jones Perpich said. "I like having shows that are so different from each other and the fact that they are played by different people is very exciting to see."
About the Contributors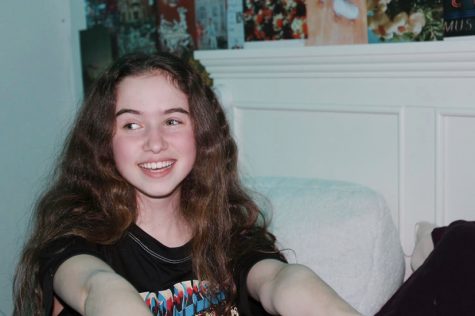 Scarlett London, Activism Columnist
Scarlett is a sophomore and this is her second year on staff. When she's not playing with her very small dog or scrolling through TikTok, she loves eating popsicles, going downtown with friends, watching Criminal Minds, doing paint-by-numbers, and using semicolons. She also loves dancing and spends time every day either at the dance studio or in her basement practicing. Her favorite part of journalism is how influential a good quote can be. She also loves seeing an article she wrote in a magazine because it makes her feel important.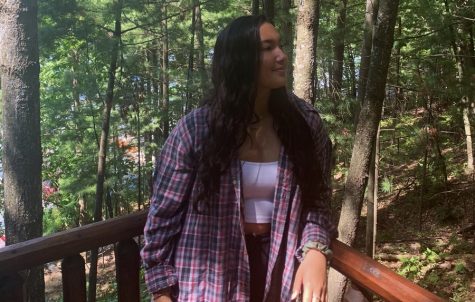 Arista Luong,
Arista is a sophomore and this is her third semester on staff. When she isn't being tackled by her giant bear-like dog, you can find her online shopping for things she doesn't need, doing homework, playing soccer, making collages, drinking bubble tea, or driving around with friends. Arista loves going to the arboretum, whether it be to walk her dog or just sit and enjoy the scenery. One of her favorite parts of journalism is making information accessible to everyone. She is excited to be working on the Communicator again!