Huron basketball season outlook
The Huron Men's Varsity Basketball team has started their 2020 season with a perfect record at 6-0. They are currently ranked top in the state with a strong opening to the season. The team is made up of eight returning players and their starting five are the same from last year. The River Rats had a tough season last year, falling out of the state tournament early. But with all of their starters returning, there is noticeable growth from the previous season.
"During the fall and summer I think we worked really hard together, and we really perfected our craft," junior starter, Julian Lewis said. "I think that's the main reason why we're good right now." The team works in the gym as much as they possibly can. The players will practice skills and get shots in right after school, working individually before practice. 
The familiarity and commitment to the team are what has really pushed the team to the next level this year. The team is comfortable on the court together. Lewis and his teammate and classmate, Devin Womback describe their team chemistry to be almost perfect.
"We still do stuff in the games where we think like a person's gonna do stuff, but sometimes they don't do it," Lewis said. "So we're still going to know each other's games." Lewis and Womback are leading the team as juniors and are held accountable by their coach Waleed Samaha. 
"[Samaha's] main word is being intentional," Womack said. "That is his word for 2020, just to be intentional and don't think about what you want to do just go ahead and do it." The coach uses this word to make sure they do not hesitate and they can reach their goals.
The team has big goals for this season. They are motivated by their loss last year and have put in the time and effort needed to achieve. The goals are set high and the River Rats are working hard for a state championship. Huron has a long season ahead of them and their two junior leaders will be consistently putting in the time to reach their goals.
About the Contributor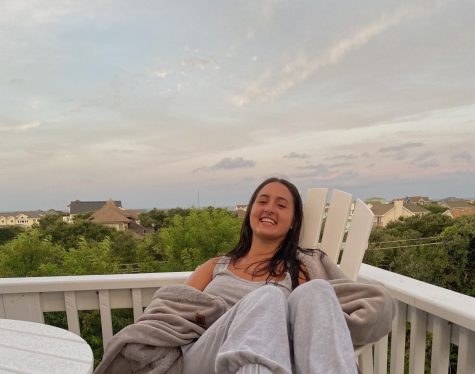 Hannah Bernstein, Managing Editor
Hannah is a senior at Community, and she is in her fourth year on staff. Outside of school, she plays volleyball and tennis. She also likes to spend time with friends and family, and go on walks outside with her dog, Bernie. Hannah loves to be outside, but she is terrified of birds, specifically seagulls. She was born in Florida and has been attacked by seagulls many times at the beach.