A sleepless sporking
On Feb. 5, 2020, Owen Kelley, along with Chava Makman Levinson, Kat Stanczak, and Shea O'Brien, sporked Morraina Tuzinsky in the dead of night. After waiting for Tuzinsky to fall asleep, the cohort was let into the home by Nadia, Tuzinsky's younger sister. Watch the video above for more details.
View this link for a clip of the action: https://twitter.com/2020chsspork/status/1225396540673536000
About the Contributor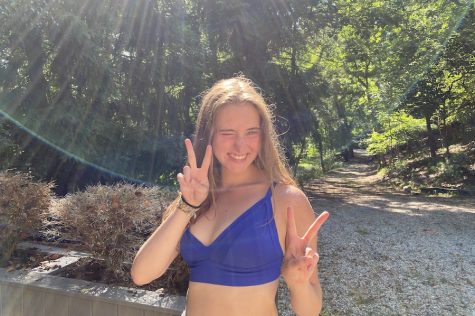 Cate Weiser, Social Media Editor-in-Chief
Cate is a junior at Community in the Silvester forum. This is her third semester on staff, and she is excited to be working to develop social media as its own publication. In her free time, Cate can be found playing tennis, taking photos on her film camera or trying on various outfit combinations. While she misses being able to watch the light come in through the windows of room 300, she is excited to return to telling others' stories.