"JACKBOYS" album review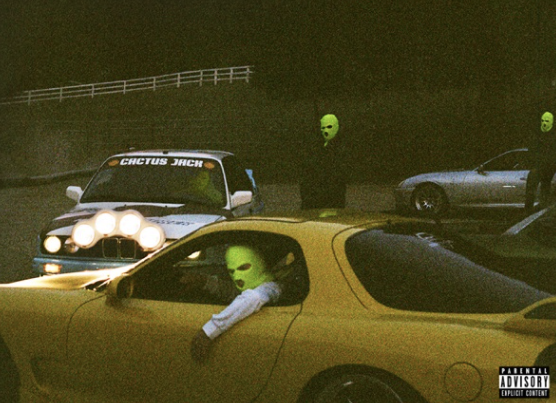 Following weeks of anticipation, Travis Scott and his label Cactus Jack released their collaborative album "JACKBOYS" on Friday, Dec. 21. A running length of only 21 minutes did not stop the explosively energetic group from packing the seven tracks full of layered autotune, ad-libs, low synths, electric guitar and a string quartet. In spite of the broad diversity of styles exhibited throughout the album, many amongst his cult-like following believe the Houston artist didn't deliver his best work. 
Days after its release, "JACKBOYS" throttled to number one on the Billboard 200 with an equivalent of 154,000 first-week album sales, 97 million streams and a hyper-limited merchandise release. On Jan. 7, Scott took to Instagram to say, "This means a lot to me. What was [a] pack of some joints we [liked] ended up being called an album by many. Goes number one." 
However, this "pack of joints" was not just Travis'. As he went verse for verse with his proteges Don Toliver and Sheck Wes and frequent collaborators in Quavo and Young Thug, the collaborative work pushed Scott into a new phase of his musical career. Similar to that of Scott's own mentor, producer and hip hop artist Kanye West, his brand is now giving younger artists a larger audience. 
"HIGHEST IN THE ROOM" was the lead single for the album. Originally released on Oct. 4, Travis Scott added features from ROSALÍA and Lil Baby on the remix of the Billboard hit. Mike Dean, a frequent collaborator of Scott's, produced the song. The whiney vibrato and guitar heard throughout the song, gave way to Dean's signature synths which made for a smooth transfer to the next song.
"JACKBOYS" and "GANG GANG," the second and third songs of the album, respectively, are essentially the same song. The roomy digital beat from "JACKBOYS" carried to the "GANG GANG" where fellow Houston rapper, Don Toliver, established himself as the standout of the album. Declaring "I'm with the gang, gang, gang, gang, boys hoppin' out the coupes" and backed by Sheck Wes' jabby adlibs and Scott's auto-tuned humming, Toliver set the tone for the rest of the album: contribution and elevation from and for all members of the label.
On "HAD ENOUGH," Don Toliver, Quavo and Offset rapped over an acoustic beat. If after "GANG GANG," listeners didn't believe in Toliver's star power, he proved it as he was responsible for yet another hook and verse. Quavo and Offset, part of the three-person rap supergroup, Migos, followed by delivering their distinct and punchy flow.
"OUT WEST" with Travis Scott and Young Thug, had fans begging for a full-length collaborative album between the two generational superstars. Thug provided his signature slimey style to the bouncy hit. 
Fast forward to the end of the sixth track, "WHAT TO DO?" carried by Don Toliver. The violin and the guitar fade to the final song titled "GATTI." The outro song instantly displays to the listener yet another subgenre of rap with a dark and hard-hitting verse by Pop Smoke. Smoke, a New York rapper notorious for his low and raspy voice, burst into mainstream culture this summer with his drill hit "Welcome to the Party."
Don't expect Scott's Billboard-topping "JACKBOYS" album to illustrate a vivid story, have a revolutionary sound or a streamlined message. Instead, it found substance in that it was a transformative and public leap in his personal career. Through the album, he realized the original vision for the label and extended his industry influence to emerging artists. Every track sounded different than the last and previewed yet another facet of the group's character.